A Quick Beginner's Guide to Permaculture in Small Spaces
Just a heads up, this post contains some affiliate links. That means that we earn a small commission if you buy the product at no extra cost to you. That allows us to continue to research and share interesting articles with you. :)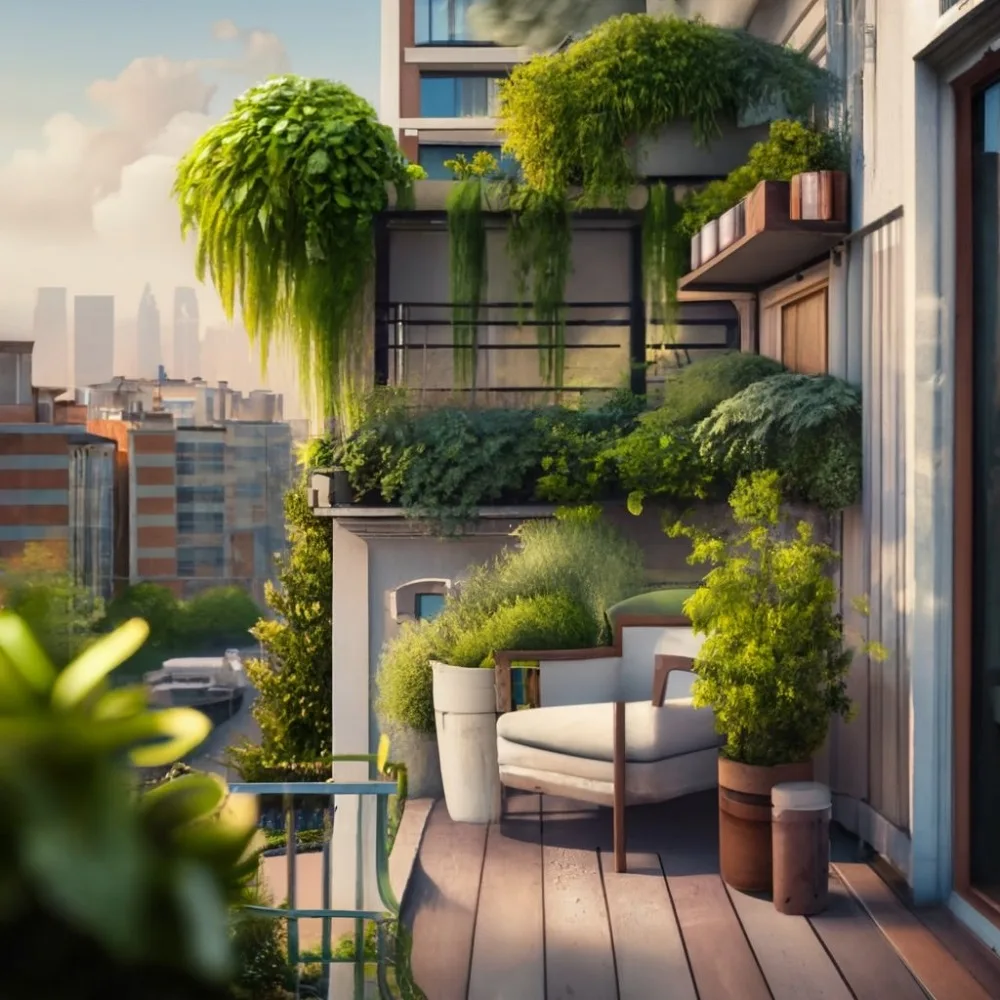 Welcome, Good Lifers! Have you ever wondered how the principles of permaculture can thrive even in the most compact urban spaces? Permaculture, a design philosophy that mimics the patterns of natural ecosystems, isn't just reserved for sprawling rural landscapes. Embracing permaculture in small spaces is a versatile approach that adapts beautifully to smaller urban settings, turning even the tiniest of spaces into thriving green oases.
Let me share a personal tale. I once believed that my modest city garden, hemmed in by concrete and bustling streets, was no place for the verdant abundance of permaculture, but curiosity led me to experiment. I started with a few pots of herbs, a trellis for climbing beans, and a small compost bin tucked in the corner. To my delight, these small steps blossomed into a lush, productive space, buzzing with life.
This transformation wasn't just about growing food; it was a journey towards sustainability and reconnecting with nature, even in between the urban sprawl I live in!
This guide is for those of you looking to embark on a similar journey, showing that even in the smallest urban spaces, permaculture can flourish. Let's explore how to make the most of what you have and turn it into something beautiful and sustainable.
What is Permaculture?
Defining Permaculture
At its heart, permaculture is a design philosophy inspired by the natural world. It stands for 'permanent agriculture' and extends beyond mere gardening techniques. Permaculture is about creating sustainable and self-sufficient ecosystems that mimic nature's resilience and diversity. It's an approach to land management that integrates agriculture, horticulture, architecture, and ecology, guided by three core tenets:
Earth Care: Prioritising the health and well-being of our planet.
People Care: Ensuring resources are accessible and beneficial for everyone.
Fair Share: Embracing limits and redistributing surplus.
Its Principles and Ethics
Permaculture is underpinned by twelve design principles, ranging from 'observe and interact' to 'use and value diversity.' These principles encourage us to see nature as a guide, learning from its patterns and cycles. The ethics and principles together foster a mindset of working with, rather than against, nature.
Benefits of Permaculture In Small Spaces
Environmental Sustainability
The environmental benefits of permaculture in small spaces are profound. It promotes biodiversity, improves soil health, and conserves water – all crucial for sustaining our ecosystems. By mimicking natural processes, permaculture creates spaces that are not only productive but also resilient and adaptable to changing climates.
Personal and Community Well-being
On a personal level, embracing permaculture in small spaces connects us with the rhythm of the natural world, enhancing our understanding and appreciation of the environment. It also fosters community spirit.
Sharing resources, knowledge, and produce creates a sense of belonging and mutual support, vital for community resilience. Moreover, the act of nurturing and growing within a permaculture system can be incredibly fulfilling and therapeutic, contributing to overall well-being.
Implementing Permaculture in Small Spaces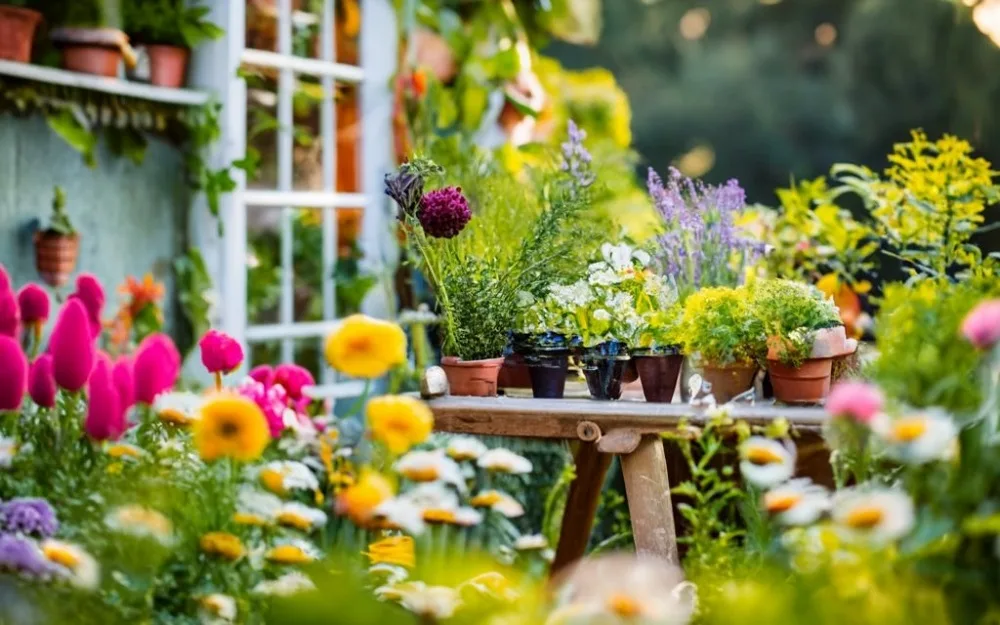 Embracing permaculture in small spaces may seem challenging, but with creativity and understanding, even the most compact areas can transform into thriving ecosystems.
Urban Permaculture: Techniques for Small-Scale Permaculture
Urban permaculture is all about maximising the potential of limited spaces. It involves innovative techniques such as:
Container Gardening: Utilising pots and containers to grow a variety of plants.
Vertical Gardening: Making use of upward space for growing climbers and hanging plants.
Microclimate Utilisation: Understanding and making the most of your space's unique climate conditions.
Permaculture can be life-changing, a friend of mine's foray into permaculture in small spaces began on a modest balcony. With a few containers, she started growing herbs and leafy greens.
Gradually, adding more pots and installing a small vertical garden transformed her balcony into a lush, productive space. Seeing how a small area could be so productive was a rewarding journey for her and amazing for me to see.
Permaculture Techniques for Small Gardens
Companion Planting and Vertical Gardening
Companion planting and vertical gardening are the cornerstones of permaculture in small spaces. These techniques not only save space but also create symbiotic relationships between plants:
Companion Planting: This involves combining compatible plants to deter pests, improve pollination, and enhance nutrient uptake.
Vertical Gardening: This method maximises growing space upwards for small gardens, perfect for climbers like beans and cucumbers.
My neighbour's garden is a testament to the success of permaculture in small spaces. Starting with a tiny plot, they implemented companion planting and vertical structures.
The result was a flourishing garden, producing more than we ever imagined from such a confined space. Their success story is a perfect example of how small-scale permaculture can yield abundant results.
Sustainable Gardening Practices
Sustainable gardening is a cornerstone of permaculture in small spaces, focusing on practices that enhance and protect the environment.
Building Healthy Soil: Importance of Soil Health
Healthy soil is the foundation of any garden, especially in permaculture. It's vital for plant growth, water retention, and maintaining a balanced ecosystem.
Techniques: Composting and Worm Farms
Composting: Turning kitchen scraps and garden waste into compost is a sustainable way to enrich your soil. It's a simple process that can be done even in small spaces.
Worm Farms: Worm farms are perfect for small-scale permaculture. They not only produce rich compost but also help in waste reduction.
Water Conservation Strategies
Rainwater Harvesting: Collecting and storing rainwater is a sustainable way to water your garden. It reduces reliance on mains water and is particularly beneficial during dry periods.
Drip Irrigation: This system delivers water directly to the roots of plants, minimising waste and ensuring efficient watering.
In my garden, implementing water-saving measures has been a game-changer. I've significantly reduced water usage by setting up a rainwater harvesting system and drip irrigation. This approach is environmentally friendly and practical for permaculture in small spaces.
Product Recommendation
This fantastic 100L Water Butt Rain Saver is a real game-changer for anyone looking to save on water bills and is perfect for small spaces.
This slimline version easily fits into cosy garden corners or on decking areas, so you won't have to worry about it taking up too much room. The complete kit, including a tap, downpipe filler, and stand, makes setup a breeze. 
Plus, using rainwater is so much better for your plants – it's softer and chemical-free. Definitely worth checking out for your urban green space!
Plant Choices and Biodiversity
In permaculture in small spaces, selecting the right plants and fostering biodiversity are key to creating a vibrant and productive garden.
Choosing the Right Plants For Permaculture in Small Spaces
Choosing the right plants is crucial in small-scale permaculture. Consider these factors:
Space Efficiency: Opt for plants that make the most of limited space, like climbing vines or compact vegetables.
Local Climate: Choose plants that thrive in your area's climate and soil conditions.
Edible and Medicinal Uses: Prioritise plants that offer multiple uses, such as herbs and vegetables that provide both culinary and medicinal benefits.
My initial venture into permaculture was marked by trial and error. But soon, I found success with a mix of leafy greens, herbs, and dwarf fruit trees. These crops were not only space-efficient but also adapted well to my balcony's microclimate.
It was a proud moment, seeing my little garden flourish with life and productivity!
Encouraging Biodiversity
Biodiversity is vital for a healthy ecosystem, even in small spaces:
Pest Control: A variety of plants can naturally keep pests at bay.
Pollination: Diverse plant species attract different pollinators, enhancing fruit and vegetable production.
Soil Health: Plant diversity contributes to a more robust soil ecosystem.
I've observed a fascinating increase in wildlife in my garden. From bees buzzing around the flowers to birds visiting the birdbath, my garden has become a miniature sanctuary for urban wildlife. This biodiversity not only brings joy but is a testament to the health of my permaculture ecosystem.
Product Recommendation
This incredible Scott&Co Seed Sack is perfect for your garden. It's a treasure trove with 30 varieties of seeds, including perennials, annuals, and biennials.
What's really impressive is their high germination rate and the fact that they're GMO-free. Plus, the seeds come with an easy-to-follow sowing guide. It's sustainably made and packed in the UK, making it a thoughtful gift for any gardening enthusiast. Perfect for adding diversity to your space, especially if you're keen on supporting pollinators!
Imagine the burst of colour and life they'll bring, attracting bees, butterflies, and birds – your own little wildlife haven!
Overcoming Challenges
On the journey of permaculture in small spaces, challenges are inevitable. However, these obstacles can be transformed into opportunities for innovation and creativity.
Navigating Common Obstacles
Space Limitations: Utilise vertical gardening and choose compact plant varieties.
Light Availability: Position plants strategically to maximise sunlight or use grow lights for indoor spaces.
Urban Pollution: Employ plants that are resilient to pollutants and practise regular soil and leaf cleaning to reduce contamination.
My own experience with permaculture in small spaces taught me to be resourceful. I use hanging planters and shelves in my limited space to create more growing space. I also adapt to the limited light by selecting shade-tolerant plants and positioning them to catch the morning sun.
Sustainable Solutions
Repurposing Materials: Use recycled containers and pallets for planting.
Community Collaboration: Share resources and knowledge with fellow urban gardeners.
Technology Integration: Utilise apps for garden planning and plant care reminders.
These sustainable solutions not only address the challenges of permaculture in small spaces but also enhance the overall experience, making it more efficient and enjoyable.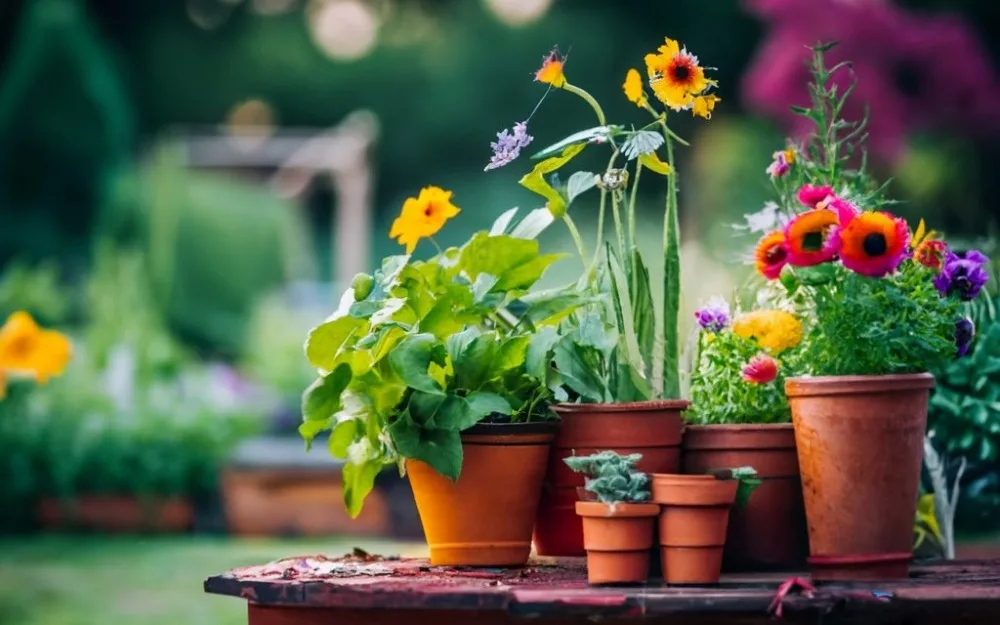 Conclusion
Embarking on a journey of permaculture in small spaces can be a transformative experience. It's not just about growing plants; it's about cultivating a sustainable, harmonious lifestyle in harmony with nature. This guide, I hope, has inspired you to see the potential in even the smallest of spaces.
Final Thoughts: The Impact of Small-Scale Permaculture
Remember, every small step towards permaculture contributes to a larger, positive impact on our environment.
The beauty of permaculture in small spaces is that it's accessible to everyone, regardless of where you live. It's about making the most of what you have and witnessing the wonder of nature's resilience. So, Good Lifers, let's turn our tiny corners of the world into thriving eco-havens, one balcony and backyard at a time!
Back To The Good Life is a participant in the Amazon Services LLC Associates Program, an affiliate advertising program designed to provide a means for sites to earn advertising fees by advertising and linking to Amazon.com. We also participate in other affiliate programs which compensate us for referring traffic.