8 SUPER Plants That Repel Common Pests: Incorporating Pest-Repellent Species In Your Garden
Just a heads up, this post contains some affiliate links. That means that we earn a small commission if you buy the product at no extra cost to you. That allows us to continue to research and share interesting articles with you. :)
Ah, the joys of gardening! You've got your hands in the soil, the sun on your back, and then—what's this? A horde of aphids munching away on your prized roses. It's enough to make you throw in the trowel, but hold on, there's a way to tackle these pesky invaders without resorting to harsh chemicals. Enter the world of pest-repellent species, your garden's unsung heroes.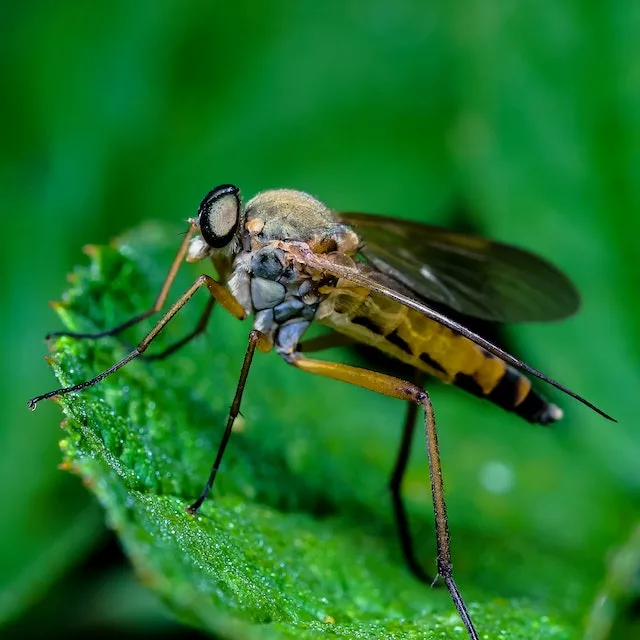 These plants not only add beauty and diversity to your outdoor space but also serve as a natural line of defence against common garden pests. In this article, we'll explore how you can incorporate these green warriors into your garden, focusing on options that are well-suited for the UK climate. Ready to reclaim your garden? Let's dig in!
The Science Behind Pest-Repellent Species of Plants
Ever wondered how some plants manage to stay bug-free while others become all-you-can-eat buffets for pests? The secret lies in their natural chemistry. Many pest-repellent species produce compounds that are, quite frankly, a turn-off for insects. These compounds can either emit strong odours that mask the scent of other plants or contain substances that are toxic to specific pests. It's nature's way of saying, "Move along, nothing to munch here."
Let me take you back to last summer. I was battling a relentless army of slugs in my vegetable patch. No matter what I tried, they seemed to be one step ahead. Then I planted some marigolds alongside my lettuce, and voila!
The slugs turned up their noses—or whatever it is slugs have—and my lettuce thrived. It turns out, that marigolds release a compound called alpha-terthienyl, which not only repels slugs but also disrupts their feeding cycle. It was a game-changer for my garden and my sanity!
Understanding the science behind these pest-repellent species can help you make informed choices for your garden. You'll know which plants to pair together for maximum protection and how to strategically place them to create a natural barrier against common pests. It's a bit like assembling a botanical dream team, each member with unique skill set working in harmony to keep your garden pest-free.
Product Recommendation: Pest Repellent Plants: Organic Solutions to Garden and Household Pests
For the scientifically curious, Pest Repellent Plants: Organic Solutions to Garden and Household Pests is a must-read. It delves deep into the chemistry of these green defenders. Grab your copy from any reputable bookstore.
Common Garden Pests in the UK
Ah, the British Isles—a gardener's paradise, but also a haven for some rather unwelcome guests. We're talking about pests, those little critters that can wreak havoc in even the most well-tended gardens. From the infamous aphids to the voracious slugs, the UK has its fair share of garden invaders. Let's take a closer look at some of the usual suspects, shall we?
Aphids
First up, aphids. These tiny insects are the bane of many a British gardener. They suck the sap out of plants, weakening them and making them susceptible to diseases. If you've ever seen a rose bush with curled, yellow leaves, chances are aphids are the culprits.
Slugs and Snails
Next, we have slugs and snails, the slow-moving but persistent enemies of leafy greens and soft fruits. They're particularly fond of munching on your lettuces, strawberries, and hostas. I remember a year when my strawberry patch was decimated overnight. I was gutted, to say the least.
Weevils
Don't forget about vine weevils. These nocturnal nuisances love to snack on the roots of perennials, often causing the plants to wilt and die. They're especially fond of rhododendrons and azaleas, so keep an eye out if you have these in your garden.
Ants
Last but not least, let's talk about ants. While not directly harmful to plants, they can farm aphids for their sweet secretions, exacerbating the aphid problem. It's like a pesky pest partnership that no one invited to the garden party!
Knowing your enemy is half the battle, right? By identifying the common pests that are likely to visit your UK garden, you can tailor your choice of pest-repellent species to fend them off effectively. It's all about being proactive rather than reactive, setting up your garden to be a fortress against these unwelcome invaders.
Product Recommendation: Marphyl Organic Liquid Fertiliser
Marphyl Organic Liquid Fertiliser is an organic soil enhancer that makes your garden less inviting to common pests. It's a great first line of defence and is available at eco-friendly garden centres.
Top 8 Pest-Repellent Species of Plants for the UK Climate
When it comes to choosing the right plants to keep those pesky critters at bay, not all heroes wear capes—some have petals and leaves! Here are the top eight pest-repellent species that not only thrive in the UK climate but also give common garden pests the cold shoulder.
Lavender: A fragrant favourite that repels moths, fleas, and even deer. Plus, it's a hit with pollinators like bees and butterflies.
Marigolds: Remember my slug story? Marigolds are the unsung heroes against not just slugs but also nematodes and even rabbits.
Rosemary: This aromatic herb is a natural repellent for a variety of insects, including cabbage moths and carrot flies. It's like a Swiss Army knife in plant form.
Chrysanthemums: These beauties contain pyrethrum, a natural insecticide that keeps away roaches, ticks, and silverfish. Just don't plant them near your bee-friendly plants.
Garlic: Not just for warding off vampires! Planting garlic near roses can help keep aphids at bay. It's a classic case of one plant's stink being another plant's saviour.
Basil: If you're tired of flies and mosquitoes crashing your garden parties, basil is your go-to. It's also a culinary delight, so it's a win-win.
Nasturtiums: These vibrant flowers are a magnet for aphids, drawing them away from your more valuable plants. Think of them as the sacrificial lambs of your garden.
Mint: While it's a bit of a grower and needs to be contained, mint is excellent for repelling ants and mice. Just keep it in a pot to prevent it from taking over your garden.
Each of these plants brings its own unique set of skills to the table, making your garden not just a feast for the eyes but also a fortress against pests. So why not mix and match? Create a diverse, multi-layered defence system that's as pleasing to look at as it is effective.
How to Incorporate Pest-Repellent Species of Plants in Your Garden Design
Designing a garden is a bit like composing a symphony. Each element has its role, and when everything comes together, it's pure magic. But how do you incorporate pest-repellent species into this harmonious setup without turning your garden into a fortress? Well, it's easier than you might think.
Start by identifying the "hot spots" where pests tend to congregate. Got a rose bush that's a magnet for aphids? Plant some garlic or marigolds nearby. Leafy greens getting nibbled by slugs? Time to bring in the marigolds and nasturtiums as your garden's bouncers.
Now, let's talk aesthetics. These pest-repellent species of plants aren't just functional; they're also quite beautiful. Lavender, with its purple blooms, can serve as a stunning border. Basil and rosemary can be incorporated into your herb garden, serving dual purposes as both culinary herbs and pest deterrents.
Remember, it's not just about planting these species randomly but integrating them in a way that enhances your garden's beauty and functionality. It's like adding a security system that also doubles as decor. Who says you can't have your cake and eat it too?
Product Recommendation:
For a seamless integration, try "EcoGarden Planner," a software that helps you design a pest-repellent species garden layout. Available for download at eco-friendly online stores.
Pest-Repellent Species of Plants in Other Countries
While our focus is primarily on the UK, it's worth taking a quick jaunt around the globe to see what's working in other countries. After all, a good idea knows no borders, right?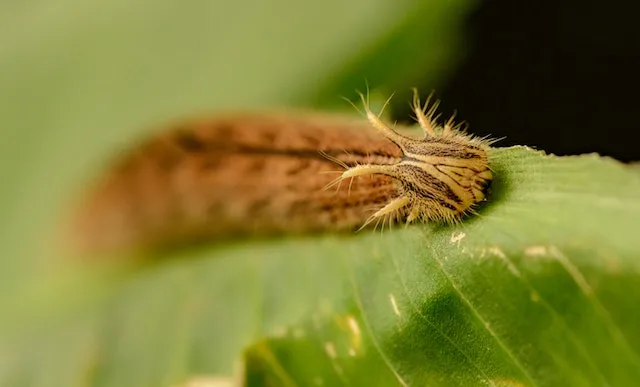 In the United States, for example, citronella is a popular choice for repelling mosquitoes, especially in humid states like Florida. Down under in Australia, the native tea tree is used not just for its oil but also as a natural insect repellent in gardens. And let's not forget New Zealand, where the indigenous kawakawa plant is known to deter a range of pests, from aphids to leaf miners.
Why does this matter for UK gardeners? Well, climate change is shifting the ranges of many pests, and what works in other countries today might be useful here tomorrow. Plus, many of these plants are available globally, offering you a broader palette of options for your own garden.
So, while your immediate concern might be the local pests in your UK garden, keeping an eye on international solutions can offer fresh perspectives and additional layers of defence.
Product Recommendation:
Interested in global solutions? The "Worldwide Pest-Repellent Plant Pack" offers seeds from effective plants around the globe. A great addition to any adventurous UK garden. Available at specialised garden centres.
Common Mistakes to Avoid
Ah, the road to a pest-free garden is paved with good intentions—and sometimes a few blunders. While the idea of using pest-repellent species of plants is straightforward, there are pitfalls that can trip up even the most seasoned gardeners. Let's nip those in the bud, shall we?
One classic mistake is overplanting one type of repellent species. For instance, you might think, "If a little garlic is good, a lot must be better!" Not so fast. Overdoing it can throw off the balance of your garden and even repel beneficial insects like bees and ladybirds.
Another common error is poor placement. These plants can't work their magic if they're not strategically located near the plants they're meant to protect. I once planted basil at the opposite end of my garden from the tomatoes it was supposed to protect. Needless to say, the aphids had a field day with my tomatoes while completely ignoring the basil.
Also, don't underestimate the importance of soil health. Even the most robust pest-repellent species of plants will struggle in poor soil, reducing their efficacy. Make sure you're providing a healthy environment for all your plants to thrive in.
Lastly, don't forget to rotate your plants. Pests can adapt, and what worked one year might not be as effective the next. Keep them guessing by switching things up.
By sidestepping these common mistakes, you'll be well on your way to creating a garden that's as pest-resistant as it is beautiful.
Product Recommendation:
To ensure you're on the right track, consider investing in a "Garden Health Monitor," a device that checks soil quality and offers planting suggestions. Available at eco-friendly tech stores.
Additional Resources
Knowledge is power, especially when it comes to keeping your garden pest-free. While this article aims to give you a solid foundation, there's a wealth of information out there to help you dive even deeper into the world of pest-repellent species.
For starters, the Royal Horticultural Society offers a plethora of guides and articles on natural pest control. They're a treasure trove of information, backed by years of research and expertise. Online forums like Gardeners' World are also fantastic platforms to connect with fellow gardeners. You can swap tips, share success stories, and even troubleshoot problems in real-time.
If you're the bookish type, there are numerous publications that focus on organic gardening and natural pest control. Titles like "The Organic Gardener's Handbook" come highly recommended and cover everything from soil health to companion planting.
And let's not forget YouTube. There are countless gardening channels that offer video tutorials on everything from planting pest-repellent species to DIY natural pesticides. It's like having a gardening mentor right in your living room.
So go ahead, arm yourself with knowledge and turn your garden into the impenetrable fortress it deserves to be.
Product Recommendation:
For on-the-go advice, the "EcoGarden App" offers real-time tips and identifies pests through photo recognition. A must-have for any modern gardener. Available on all app stores.
Conclusion
Well, there you have it, folks—a comprehensive guide to reclaiming your garden from those pesky invaders. By incorporating pest-repellent species into your garden design, you're not just opting for a natural solution; you're also contributing to a healthier, more balanced ecosystem. It's a win-win for you, your plants, and the environment.
Remember, the key to a successful pest-free garden lies in preparation and knowledge. Identify the pests that are most likely to cause trouble in your specific region, choose the right plants to fend them off, and place them strategically for maximum impact. It's a bit like setting up a chessboard, anticipating your opponent's moves before they even happen.
So, are you ready to roll up your sleeves and give these pests the boot? With the right plants and a bit of know-how, your garden will be the sanctuary you've always dreamed it could be.
Back To The Good Life is a participant in the Amazon Services LLC Associates Program, an affiliate advertising program designed to provide a means for sites to earn advertising fees by advertising and linking to Amazon.com. We also participate in other affiliate programs which compensate us for referring traffic.