The Art of The Composting Process: Turn Your Waste into Fertile Soil
Just a heads up, this post contains some affiliate links. That means that we earn a small commission if you buy the product at no extra cost to you. That allows us to continue to research and share interesting articles with you. :)
I've always been interested in the idea of composting because I care a lot about being environmentally friendly, and I like to garden.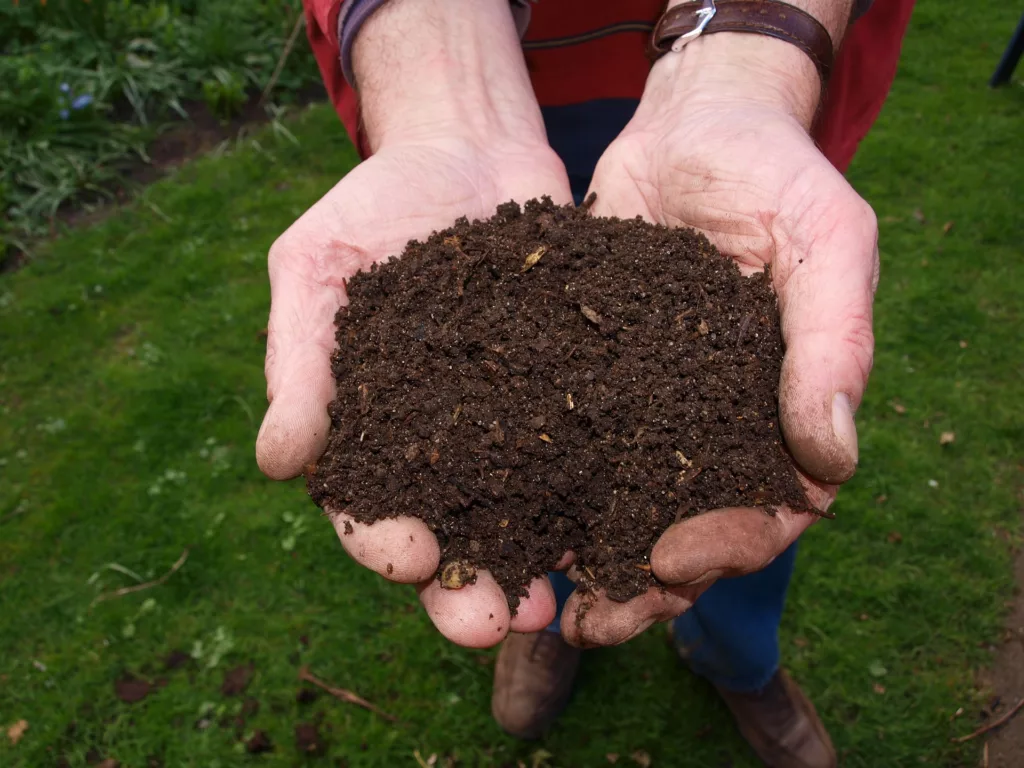 I can remember the sense of achievement after observing my first compost pile transform from food scraps and yard waste into nutrient-dense, black soil.
I thought I was doing my part to cut down on waste and improve the health of my garden, and I also found the composting process interesting. With some fundamental knowledge and commitment, anyone can initiate the composting process and reap its numerous benefits.
Composting refers to the breakdown of organic matter into a nutrient-rich soil amendment. It is a natural process that can happen in a person's backyard or on a much larger scale. In this post, we'll talk about the different stages of composting, the microorganisms involved, the importance of air and water, and how important it is to have the right amount of airflow.
What Is The Composting Process?
Composting is the process of turning organic waste into a soil amendment that is full of nutrients. Examples of organic waste include food scraps, leaves, and grass clippings.
The final product, commonly known as compost, enhances soil fertility, aids in retaining moisture, and diminishes the need for chemical fertilizers.
Composting is a natural process that occurs in nature but can also be carried out in one's backyard or in larger-scale operations.
Microorganisms involved in The Composting Process
The composting process is multifaceted, it involves an array of microorganisms, including bacteria, fungi, and protozoa. These microorganisms work in conjunction to break down organic matter into simpler compounds.
Bacteria are responsible for the initial stages of decomposition, converting complex organic compounds into simpler ones. Fungi and protozoa then take over, disintegrating the remaining organic matter into smaller compounds.
Role of Air and Moisture in Composting
Air and moisture are vital components of the composting process. Both are required in adequate amounts for the microorganisms to flourish and break down organic matter efficiently.
Air is necessary to provide oxygen to the microorganisms, while moisture keeps them hydrated. Inadequate air or moisture can impede the composting process or bring it to a halt.
The Importance of Proper Aeration
Proper aeration is indispensable for the composting process. Aeration refers to the amount of air present in the compost pile or bin. Inadequate air can lead to sluggish decomposition and unpleasant odours.
On the other hand, too much air can make the composting process too dry, which makes it hard for the microorganisms to work properly.
To ensure proper aeration, it is crucial to turn the compost pile regularly. Turning the pile incorporates air into the compost, distributes moisture evenly, and ensures the proper functioning of the microorganisms. A compost thermometer can be used to monitor the temperature of the compost pile.
If the temperature goes above 75 °C (160 °F), it could mean that the pile needs to be turned or that there is too much nitrogen in the mix.
Stages of Composting
The composting process can be classified into three stages: mesophilic, thermophilic, and cooling.
Stage 1: Mesophilic Stage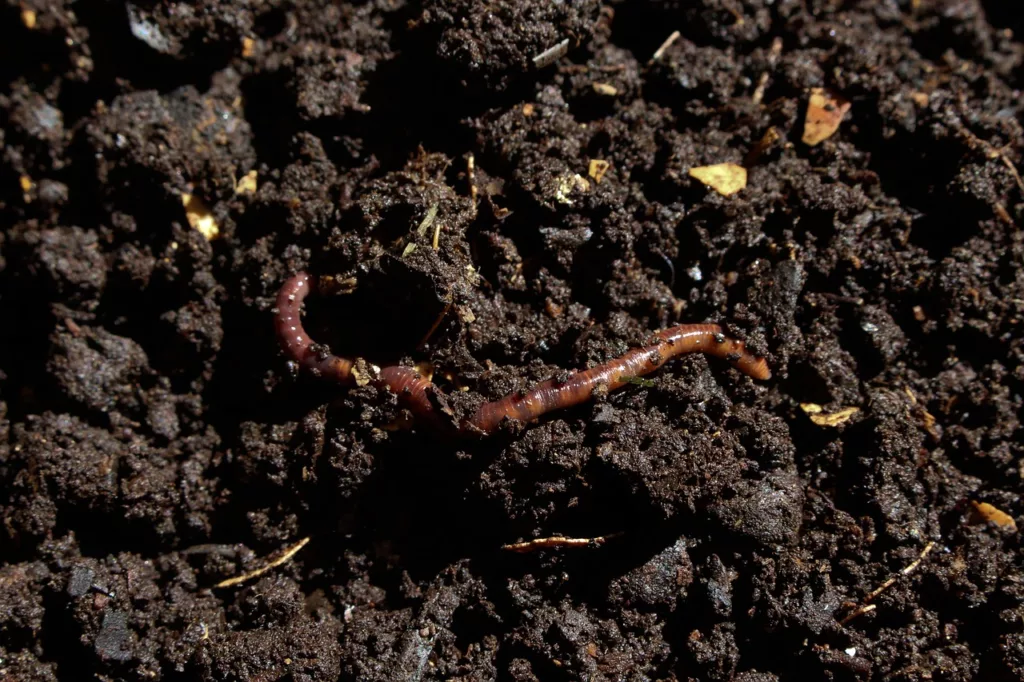 The first stage of the composting process is the mesophilic stage, when the pile's temperature is between 50°C to 75°C (68°F and 113°F). During this stage, bacteria begin breaking down the organic matter and releasing heat as a byproduct.
As bacteria continue to disintegrate the organic matter, the pile's temperature gradually increases.
Stage 2: Thermophilic Stage
The thermophilic stage is the second stage of composting, where the compost pile's temperature rises above 75°C (113°F). During this stage, thermophilic bacteria take over, continuing to break down the organic matter.
The high temperature helps to kill off any pathogens or weed seeds that may be present in the compost pile. The thermophilic stage might last anywhere from a few days to a couple of weeks, depending on the size and quality of the compost pile.
Stage 3: Cooling Stage
The cooling stage is the final stage of the composting process, where the compost pile's temperature begins to decrease.
During this stage, fungi and protozoa break down the remaining organic matter. The compost pile cools down until it reaches ambient temperature, indicating that the compost is ready for use.
Common Composting Methods
There are two primary composting methods: hot composting and cold composting.
Hot Composting
Hot composting involves creating a large compost pile that heats up quickly and reaches high temperatures. To ensure optimal aeration and moisture levels, the compost pile must be changed on a regular basis.
A hot composting process can produce finished compost in as little as a few weeks, but it requires more effort than cold composting.
Cold Composting
A cold composting process involves creating a smaller compost pile and allowing it to decompose slowly over time. The compost pile does not need to be turned as often, and the temperatures do not reach as high as in hot composting.
Cold composting is less labour-intensive but takes longer to produce finished compost.
Composting Tips and Tricks
Here are some tips and tricks to help you get started with composting:
Begin with a small pile or bin if you are new to the composting process.
Put your compost pile or bin somewhere that gets some sun but also gets some shade during the warmest portion of the day.
Use a combination of brown and green materials for composting. Brown materials include leaves, straw, and shredded paper, while green materials include food scraps and grass clippings.
Ensure your compost pile stays moist but not too wet, aiming for a moisture level similar to a wrung-out sponge.
Turn the compost pile regularly to incorporate air and distribute moisture evenly.
Keep track of the temperature of your compost pile with a compost thermometer and make adjustments as needed.
Be patient since composting takes time and allows the microorganisms to do their job.
Benefits of Composting
Composting offers a range of benefits, including:
Reducing landfill waste: Composting diverts organic waste from landfills, where it can take years to decompose and release greenhouse gases.
Improving soil health: Compost is a nutrient-rich soil amendment that can enhance soil structure, fertility, and water retention.
Reducing the need for chemical fertilisers: Compost can provide plants with the nutrients they require without the use of synthetic fertilisers, reducing the environmental impact of agriculture.
Saving money: Composting can save you money by reducing the need for commercial fertilisers and soil amendments.
Related Questions:
What can I compost?
A wide range of organic materials, including food waste, leaves, grass clippings, and shredded paper, can be composted.
Can I compost meat and dairy products?
Meat and dairy products shouldn't be put in the compost because they can attract pests and smell bad. Stick to composting plant-based materials to avoid these issues.
How long does composting take?
The time required for composting varies from a few weeks to several months, depending on the compost pile's size and composition and the method used.
Can I compost in an apartment?
Yes, you can compost in an apartment using a small indoor compost bin or vermicomposting (using worms to compost). However, be sure to check with your building management and follow any guidelines they may have in place.
How do I know when my compost is ready to use?
When your compost is ready to use, it should be dark, crumbly, and have an earthy smell. It should no longer be recognizable as the original materials used to make it.
Conclusion
Composting is a simple and natural process that can benefit both the environment and your garden. By understanding the different stages of composting, the microorganisms involved, and the roles of air and water, you can make a successful composting system that makes nutrient-rich soil amendments.
With a few tips and tricks, you can turn your organic waste into a nutrient-rich soil amendment that will help your garden and the environment.
So, give it a try and see the difference it can make!
Back To The Good Life is a participant in the Amazon Services LLC Associates Program, an affiliate advertising program designed to provide a means for sites to earn advertising fees by advertising and linking to Amazon.com. We also participate in other affiliate programs which compensate us for referring traffic.