A Beginner's Guide To Residential Wind Turbines In The UK
Just a heads up, this post contains some affiliate links. That means that we earn a small commission if you buy the product at no extra cost to you. That allows us to continue to research and share interesting articles with you. :)
Investing in renewable energy for your off-grid projects (be that a house or a shed) marks an important step towards sustainable living and self-sufficiency.
As our society grapples with increasing energy demands and environmental concerns, this innovative technology offers a promising solution. However, the adoption of residential wind turbines in the UK is still in its infancy, and many potential users may lack the necessary understanding and guidance to make the most of this opportunity.
In an effort to help those interested in harnessing the power of the wind in their own homes, this article aims to explain the concept, operation, benefits, and considerations of residential wind turbines.
Whether you are an eco-conscious individual, a dedicated gardener, a family in search of self-reliance, or simply a resident curious about this burgeoning technology, this guide serves as your launchpad into the world of residential wind turbines.
Why Invest In A Wind Turbine?
Have you ever wondered about the unpredictability of electricity? Let me take you on a stroll down memory lane. It was a typical, blustery, winter evening in the heartland of the UK. G and I were cosied up in the living room, listening to the wind howl outside. Suddenly, as if on cue with the crescendo of the gale, the lights flickered ominously and plunged us into darkness.
In the disorienting gloom, my mind darted to our beloved Corn Snake, Ginger Noodle. You see, Ginger's tank requires a steady supply of electricity to maintain her cosy 30-degree Celsius haven. Ensuring Ginger's comfort is a priority, and we were suddenly at the mercy of forces beyond our control.
It was this enlightening (or should I say 'de-lighting') experience that led us down the path of exploring self-reliance in power, and that's why we started researching wind turbines.
Residential wind turbines, a beacon of self-sustainability and eco-friendliness, are no longer an alien concept. Along with solar panels, wind turbines may be an essential tool for families like ours who appreciate a bit of control over their power supply, value the health of the planet, and harbour a soft spot for the well-being of their cold-blooded companions.
A residential wind turbine harnesses the power of the wind, one of nature's most abundant resources, and converts it into electricity that you can use right in your own home. It's an empowering, eco-conscious choice that also offers financial benefits.
Stay tuned as we journey into the exciting realm of residential wind turbines. Prepare to blow your worries away and step into a future where power is eco-friendly and as free as the wind!
Product Suggestion: For those interested in delving deeper into the workings of a wind turbine, Wind Power for Dummies provides clear, easy-to-understand guidance on building and maintaining your own home-sized wind generator. It covers everything from assessing wind sources to connecting to the grid, helping you produce affordable and sustainable electricity for years to come. Plus, it's like having a helpful friend by your side throughout the process.
A Breeze of Change: The Rise of Residential Wind Turbines
Wind turbines are far from a novel concept. Did you know that the idea of harnessing the wind's power dates back to 5000 BC when Egyptians used the wind to sail their ships on the Nile?
It was in the late 19th century that the wind's power was used to generate electricity. Fast forward to today, and wind turbines have evolved from quaint fixtures in rural farms to sophisticated, highly efficient pieces of technology powering homes across the UK.
While residential wind turbines might sound like a great idea on the surface, they are less popular than they possibly should be, with many residents opting for solar panels over wind turbines and planning regulations for wind turbines still needing to be easier to navigate.
With the UK's unique weather pattern, though, opting for a wind turbine over solar panels (or, more usefully, in conjunction with solar panels) might make the difference between year-round electricity and needing a grid hook-up in the winter.
Whatever is right for you, residential wind turbines can bridge the gap between modern technology and eco-friendly living. They stand as a testament that adopting a sustainable lifestyle does not mean compromising convenience or efficiency.
What's not to love about a contraption that turns a cool breeze or a robust gust into electricity, powering your home and keeping Ginger's tropical paradise in tip-top condition?
The Nitty-Gritty: How Residential Wind Turbines Work
Understanding the workings of a wind turbine might seem like a tall order, but beneath the towering structures and spinning blades, the principle is elegantly simple. The journey from a gust of wind to usable electricity involves several stages of energy transformation, all of which combine to bring power to your home.
Let's break it down.
Harnessing the Wind: The show starts when the wind blows. The blades of a wind turbine are shaped much like an aeroplane wing but in reverse. When the wind hits these blades, a difference in air pressure is created, leading to lift and causing the blades to rotate.
Generating Power: This rotation is key to the whole process. The blades are connected to a shaft which, when spun, turns a generator located within the turbine. This generator employs the concept of electromagnetic induction, discovered by British scientist Michael Faraday back in the 19th century. Essentially, when the generator spins, it creates a flow of electric charges, which we commonly refer to as electricity.
The Role of the Anemometer: A piece of equipment called an anemometer continuously measures the wind speed and transmits this data to the turbine controller. If the wind speeds are too high, the controller will apply brakes to the turbine to prevent damage. If the wind speeds are suitable, the controller ensures the turbine is running at optimal speed.
Converting and Storing the Energy: The electricity generated by the wind turbine is in the form of alternating current (AC), but it needs to be converted to direct current (DC) to be stored. That's where the inverter comes in; it switches the AC to DC so that the energy can be stored in batteries for later use. When the stored energy is needed, it is converted back to AC to be used in your home.
Yaw Mechanism: A wind turbine also includes a yaw mechanism. If you've ever seen a wind turbine pivot on its base, that's the yaw mechanism at work. This allows the turbine to rotate and face the wind directly, maximising its efficiency.
Product Suggestion:
The Thames & Kosmos STEM Wind Turbine Kit is a fun and interactive way to explore renewable energy. Kids (or adults!) will build a realistic wind turbine with an electric generator and adjustable rotor blades. They can conduct experiments to generate electricity, light up an LED, charge a rechargeable battery, or even convert the generator into an electric car.
It's a great tool for learning STEM concepts and understanding the history of wind power and climate change. Plus, it's from Thames & Kosmos, who are well-known in the homeschooling community for their award-winning physics kits. Enjoy the adventure!
The Benefits Of Residential Wind Turbines
Residential wind turbines are not just awe-inspiring feats of engineering. They offer a whirlwind of benefits that go beyond just keeping the lights on.
Environmental Benefits: Wind is a clean, renewable source of energy that reduces our reliance on fossil fuels. It's an excellent way to decrease your carbon footprint and contribute towards a healthier planet.
Financial Benefits: After the initial investment, the running costs of a wind turbine are relatively low. With the rising costs of traditional energy sources, a wind turbine can contribute to significant savings on your electricity bills over time.
Self-reliance Benefits: A residential wind turbine provides a certain degree of energy independence. You become less susceptible to power outages and price hikes from energy suppliers.
Product Suggestion: The Ecoworthy 400W 12V/24V Wind Turbine Generator Power Kit generates 1.6Kwh of wind power daily, works day and night, and can be combined with a solar panel for more power. The 400W Wind Turbine Generator has low vibration and utilizes wind energy effectively. The 40A hybrid controller protects your battery from overcharging and overload. Setting it up is easy, and you can contact the seller for more info.
What You Should Think About Before Buying A Residental Wind Turbine
While residential wind turbines offer a whole gale of benefits, there are a few things to mull over before you invest in one. After all, it's more complex than popping down to your local hardware store and picking up a new light bulb!
Location Considerations: Wind turbines thrive in areas with consistent wind. Check local wind speed data to ensure your home can effectively harness the power of the wind. Remember, the higher you install your turbine, the stronger and more consistent the wind will be.
Budget Considerations: Initial setup costs for a residential wind turbine can be significant. However, government schemes and the savings on your energy bill over time may help offset these costs.
Maintenance Considerations: Like any piece of equipment, wind turbines need occasional check-ups and maintenance. Make sure you're prepared for this responsibility to keep your turbine in top shape.
Conclusion: A Wind of Change in Your Backyard
Who would've thought that an unexpected power outage on a windy night could lead to such a whirlwind adventure into the world of wind turbines? Looking back, it was a blessing in disguise. It's not just wind; it's potential energy that's reducing our carbon footprint and, quite literally, powering our life.
So, Good Lifers, are you ready to catch the wind and embrace the world of residential wind turbines? It's about more than just electricity; it's about paving the way for a more sustainable, self-sufficient future for us, and for generations to come.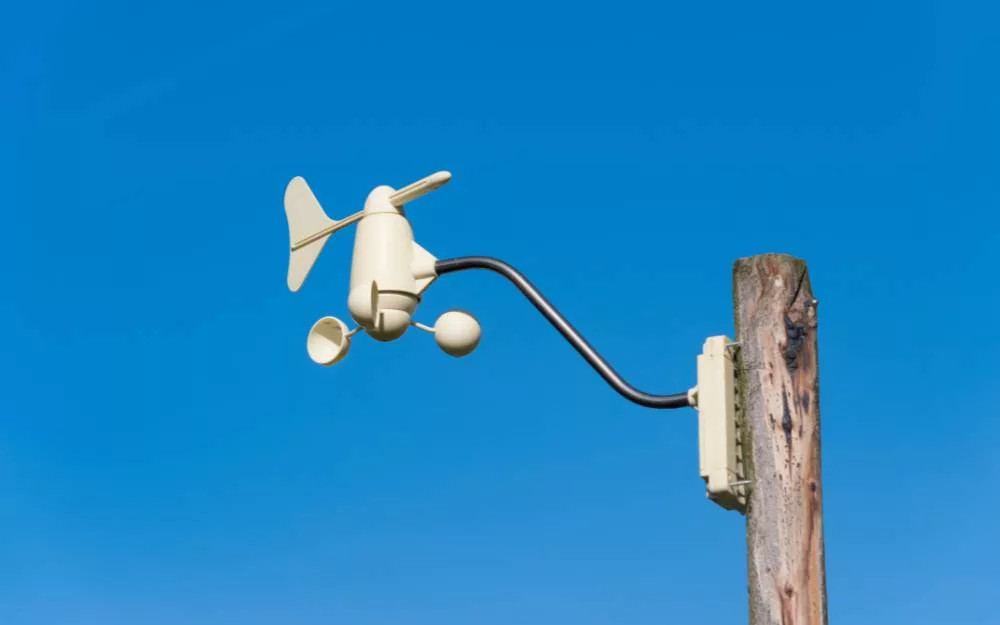 Residential Wind Turbines FAQs
Are wind turbines noisy?
While wind turbines do create some noise, residential models are designed to minimise this. Most of the noise is masked by the sound of the wind itself.
Are wind turbines safe for birds?
While some concerns have been raised, studies have found that properly placed turbines are not a significant threat to bird populations.
Can I store excess power for later use?
Yes! With a suitable battery system, you can store excess electricity produced by your turbine for use when the wind speed is low. Check out this article we wrote about using excess solar energy created, the concepts are exactly the same for residential wind turbines.
Back To The Good Life is a participant in the Amazon Services LLC Associates Program, an affiliate advertising program designed to provide a means for sites to earn advertising fees by advertising and linking to Amazon.com. We also participate in other affiliate programs which compensate us for referring traffic.