The Back To The Good Life Podcast
The Back to the Good Life podcast is a resource for living a healthy, sustainable, and slower lifestyle. It contains content on all aspects of slowing down in modern society, including health and wellness, sustainability in the modern era, food quality, ethical consumption practices, growing your own, becoming more self-sufficient, and more.
This is a show that helps you live a greener and healthier life. We're here to share our knowledge of zero waste, sustainable living, food preservation and food security, and growing your own to help you (and your family) get back to the good life.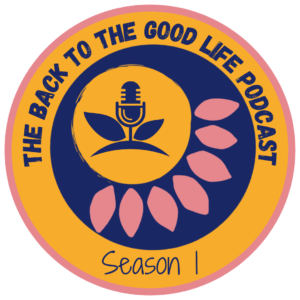 In this season of the podcast, we'll be taking a bit of a dive into who we are, what we're doing to be more sustainable and how we're working towards a more self-sufficient future for ourselves and our future family.

You'll get to hear about what's working, what's not working, and how the small changes that we make are impacting the planet.