Welcome
We don't have a huge amount of experience, but we have plenty of love and enthusiasm to make a better life for ourselves and our family.
Welcome to our little corner of the world.
We are Niki, G, and Dilly the Dog! We're working hard to create our own version of The Good Life.
We're so excited for you to join us!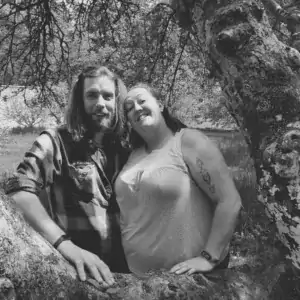 Our Philosophy
We believe in enjoying the simple things in life, and we believe in minimising our impact on our beautiful planet.
We also believe in dreams, and they are big dreams too!
In the next few years, we want to invest in living sustainably, being as self-sufficient as possible, and eventually living an off-grid lifestyle with our growing family.
"The good life is a process, not a state of being.
It is a direction, not a destination."
Carl Rogers
Connect with us
Want to follow our off-grid dream progress? Connect with us below