March Madness – It's All Happening!
Just a heads up, this post contains some affiliate links. That means that we earn a small commission if you buy the product at no extra cost to you. That allows us to continue to research and share interesting articles with you. :)
Well, here we are again in March! It's actually the end of March as I sit down to write this, and the madness is still going on!
We've had a lot of things happening personally at our mini-homestead this month, and things are beginning to happen down at our allotment too!
Allotment Update
March has been one of the rainiest months I've ever known! There seems to rain practically every day and not a lot of sunshine!
We haven't made much progress on our allotment due to the rain, but we have managed to move the polytunnel to its new position and get a few beds filled and ready to go; that's been really useful as we've also got seedlings poking through too!
April's plans include clearing the allotment of the weed control fabric and taking it away to the recycling centre. There is so much weed control fabric that it will definitely take two trips, if not more -even with the trailer! It's really frustrating and does feel like a never-ending task, but we're already beginning to see the ground that has been uncovered heal itself. We plan to cover the bare ground with dry wood chips between the raised beds and grass for the rest of the allotment.
Aside from weed control fabric, we have a little pond that desperately needs attention! I got a little solar-powered pump for it, but I ordered the wrong size. Although it does move some water around, I'd like to get a proper filter so we can start to make the pond a proper wildlife haven rather than just an overgrown puddle like it is now!
I've also started gently researching which breed of chickens we'd like to get eventually. We're not planning to add chickens to the allotment for a good few months yet, maybe not even until next spring, but it never hurts to be prepared, right?!
Video Fun
This month's huge and exciting update is that we have finally launched our YouTube channel! I'll be doing most of the hosting (sorry!) as G is still shy in front of the camera, but we have one video up already, and I'm excited to share more with you in the coming weeks and months.
If you want to subscribe, you can do that here. If you have any suggestions or feedback, please feel free to drop us an email or reach out to us on Instagram.
Other Bits and Bobs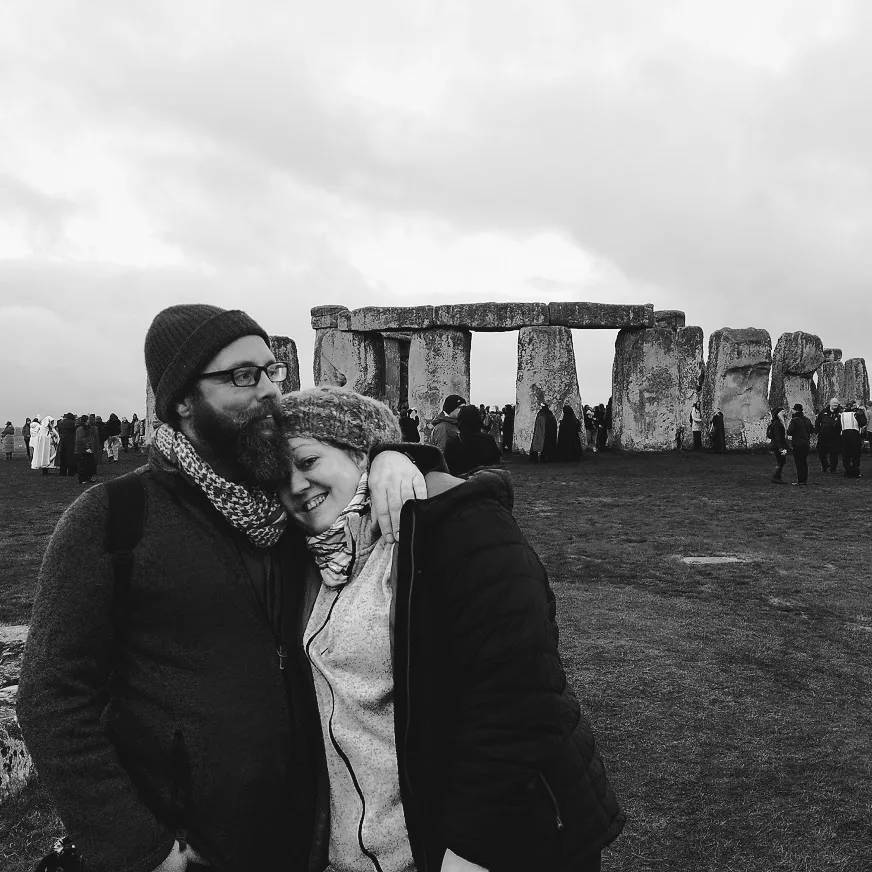 That's about it right now. This little update was just a quick catch-up and a good way for me to procrastinate on a very important task I've been putting off. As many of you will know, G and I got legally married last year, but this year we are planning our "proper" wedding celebration with a handfasting ceremony right in Centre Circle at Stonehenge.
It's my favourite place in the world, and it has been my dream to get married at Stonehenge practically forever.
The task I'm currently putting off is actually making my wedding dress… I really do need to get on with it, as we are now seven weeks away from the big day!
Love and light to all
Niki & G
xx
Back To The Good Life is a participant in the Amazon Services LLC Associates Program, an affiliate advertising program designed to provide a means for sites to earn advertising fees by advertising and linking to Amazon.com. We also participate in other affiliate programs which compensate us for referring traffic.