Natural Deodorants That Actually Work: 5 Options To Try
Just a heads up, this post contains some affiliate links. That means that we earn a small commission if you buy the product at no extra cost to you. That allows us to continue to research and share interesting articles with you. :)
When you think of natural deodorants, you might envision a weak, watered-down version of the strong and aluminium-based antiperspirants you're used to. Still, there are several natural deodorants that actually work on the market that are effective and free of harmful chemicals.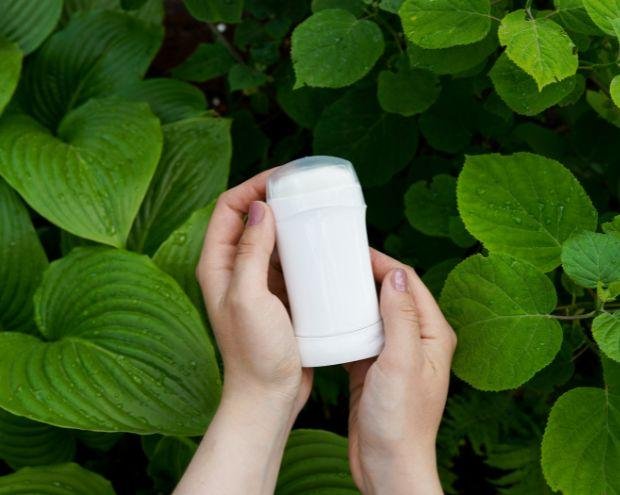 If you're looking for a natural deodorant that actually works, you're in luck. There are many options available that can keep you smelling fresh all day long.
From products that use essential oils to those made with bicarbonate of soda, there's sure to be a natural deodorant that works for you.
Many deodorants on the market claim to be natural, but they often don't live up to the hype.
In this article, we will be discussing natural deodorants that actually work. We will be discussing what ingredients to look for, as well as some of our top picks.
Why Make The Switch To Natural Deodorant?
When looking for natural deodorants that actually work, you first need to understand what deodorant does (and doesn't) do for you and your body.
The aluminium-based compounds in antiperspirants have long been linked to breast cancer, Alzheimer's disease, and kidney problems. It should be noted that, although there are a few studies, there are not a lot of thorough studies discussing the links, and the few studies that have been done have found no concrete proven links between antiperspirant deodorants and various diseases.
The compounds found in standard antiperspirant deodorants are endocrine disruptors, which can interfere with the body's hormone production.
On the other hand, natural deodorants do not (usually) contain these harmful chemicals. Instead, they rely on plant-based ingredients like baking soda, coconut oil, and shea butter to keep you smelling fresh all day long.
It's worth remembering, though, that natural deodorants are not usually as effective as commercial deodorants and may need to be reapplied more often.
These natural deodorants' most common active ingredients are baking soda and arrowroot powder, which absorb sweat and neutralise odour-causing bacteria. Some natural deodorants also contain essential oils, which can have antimicrobial properties.
Natural Deodorants Vs. Antiperspirants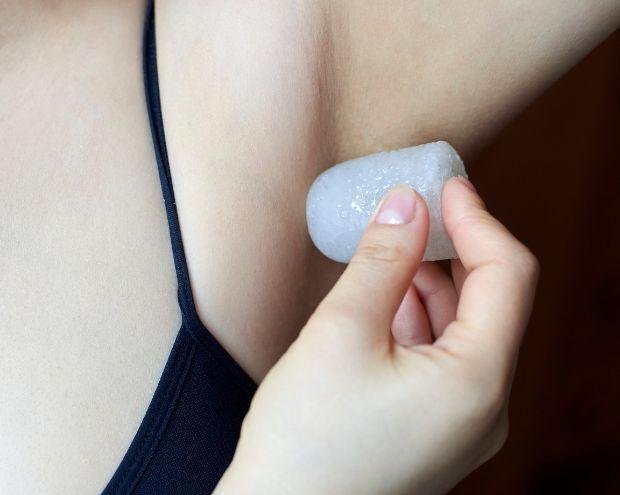 Natural deodorants mask the smell of sweat with fragrance, while antiperspirants work by actually preventing sweat from being produced.
Antiperspirants work by plugging up the sweat glands so that sweat cannot be produced, while natural deodorants allow the sweat glands to function normally.
There is a considerable debate on the internet about which type of deodorant is better for you: natural deodorants or antiperspirants? Both have their pros and cons, but it can be hard to find natural deodorants that actually work.
Here's a breakdown of the two types of deodorants and what you should know before making your purchase.
Natural Deodorants:
These deodorants rely on plant-based ingredients to neutralize body odour. Some popular ingredients include baking soda, arrowroot powder, and coconut oil.
Pros: Natural deodorants are generally less irritating to the skin than antiperspirants. They also allow your body to sweat naturally, which is essential for detoxification.
Cons: Natural deodorants may not provide as much wetness protection as antiperspirants. Many natural deodorants also contain sodoum bicarbonate (baking soda for our American friends), which can irritate and cause sore underarms.
Antiperspirants:
There are pros and cons to using antiperspirants.
Pros: Antiperspirants can help control sweat and body odour. They can also be used to help prevent chafing and skin irritation.
Cons: Antiperspirants may contain ingredients that can cause skin irritation or other skin problems. Additionally, some people may be allergic to antiperspirants.
Talk to your doctor or dermatologist if you have concerns about using an antiperspirant.
The Adjustment Period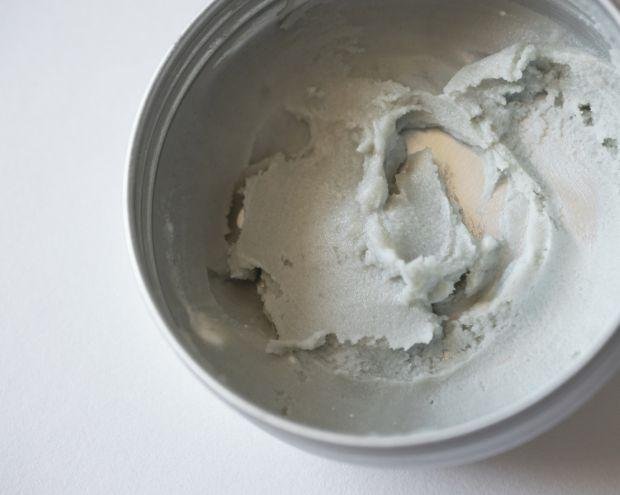 If you're used to traditional antiperspirant deodorants, switching to a natural version can be a bit of an adjustment!
This period usually lasts a few days but can last up to 2 weeks. You will likely experience more sweating (and possibly more odour) than you are used to initially, but this is only temporary.
Here are a few things to keep in mind during the transition:
Your body is going through a detox – It's not uncommon for your body to undergo detox when you switch to a natural deodorant. You may sweat more than usual at first, but stick with it, and your body will adjust.
Natural deodorants may not work immediately – Unlike traditional antiperspirants, which work by plugging up your sweat glands, natural deodorants take some time to work their magic. Give them a few days (or even a few weeks) to start working effectively.
You may want to wear loose clothing – While it's not necessary, loose clothing may help to keep your underarms drier while you adjust.
You need to find your recipe – Natural deodorants that actually work come in all shapes, sizes, and recipes. Finding your recipe may take a few goes, but there is one for you!
Our Top 4 Tried and Tested Options For Natural Deodorants
Here at the Back To The Good Life Homestead, we have tested and tried natural deodorants for many years.
Niki started using natural deodorants around 2010 when regular antiperspirants seemingly stopped working for her, and she had been trying to find different options for DIY options.
Over the years, many natural deodorants have come onto the market. We now have two staple options at home: a DIY recipe that has been tried and tested for many years and a more commercial zero-waste option we use during the summer.
Here are the best options for natural deodorants that actually work we have found to buy; our DIY recipe is below.
Scrubber Eco-Friendly Deodorant – Our favourite option!
Scrubber eco-friendly deodorant sticks are manufactured from naturally sourced ingredients and are safe for the body, cruelty-free and suitable for vegans (they use soy wax, which we discuss in our Zero Waste Candles blog!).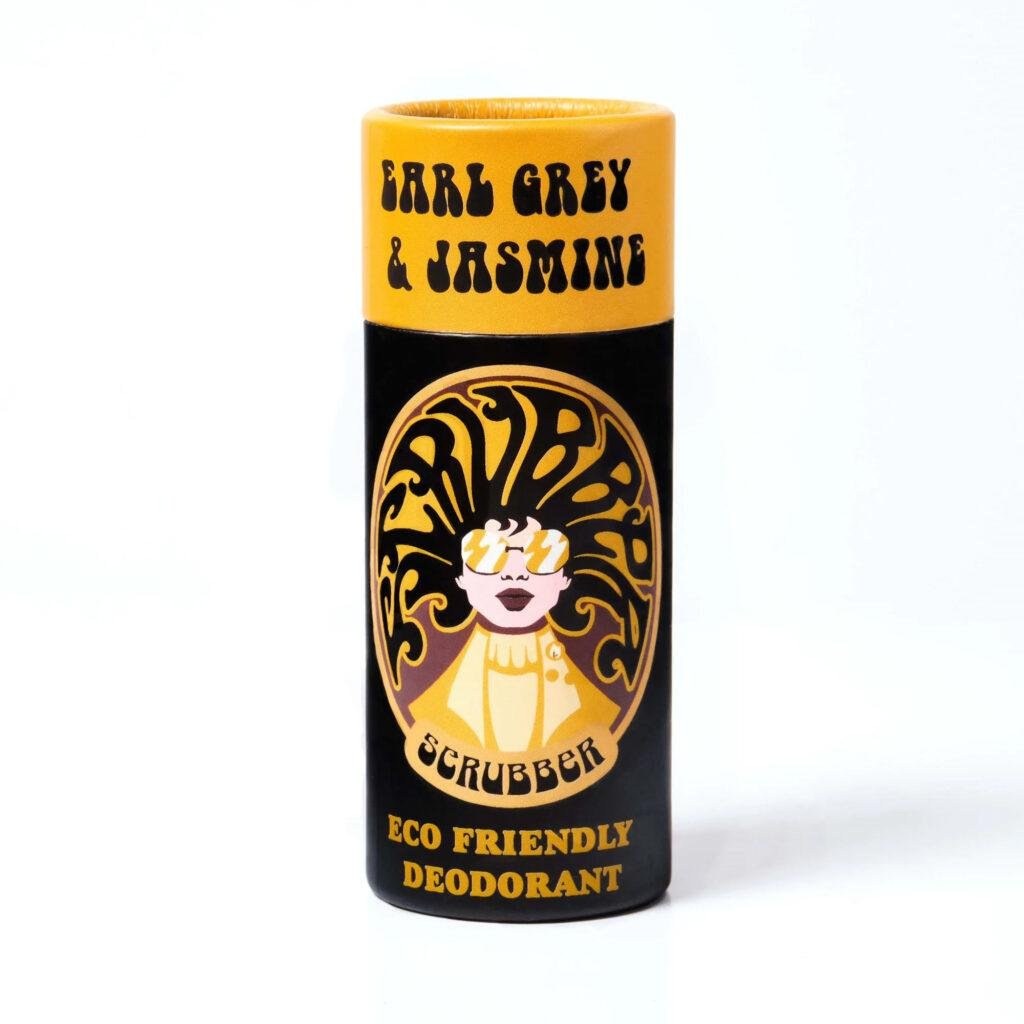 Instead of using harsh chemicals such as parabens and pore-clogging aluminium, this deodorant uses a blend of minerals and butters that are healthier for your body.
What We Love
This deodorant tops our list of natural deodorants that actually work, as it ticks all the boxes we need!
The solid stick is perfect for summer because it doesn't melt, but it's still soft and easy to use, and we love the cardboard packaging too!
There is a good selection of scent choices suitable for both men and women; Niki's favourite is the Jasmine and Earl Grey!
As someone sensitive to too much sodium bicarbonate, Niki is pleased that most scents come in two options: regular and extra sensitive.
What Could Be Better
The Patchouli and Mango scent is sometimes a little overpowering. We have also found that the tube is great to use, but the stick needs to be pushed back down, which can be a bit messy.
Where To Buy
Scrubber does a beneficial subscription service available on their website.
We were also able to secure a special 10% off voucher exclusive for our readers; just use code BackToTheGoodLife at checkout!
The Natural Deodorant Company
The Natural Deodorant Company has been around for many years, but they aren't always the first choice in the eco-community for some reason!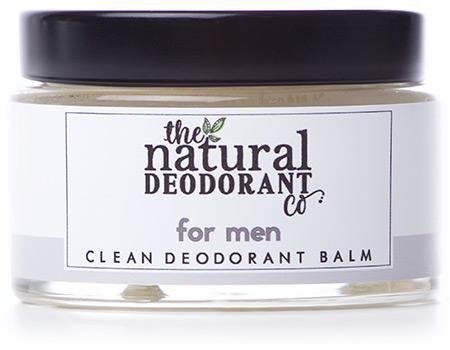 These deodorants are the only cream-based deodorants on the list but have the same selling points as all others: vegan-friendly, cruelty-free, plastic-free packaging, and natural ingredients.
What We Love
The Natural Deodorant Company do some really nice deodorants that are easy to apply and smell great. We love the range of scents, especially the specific fragrance for men!
Of course, plastic-free packaging is always a winner for us!
What Could Be Better
The big downside is that these deodorants are very expensive for what you get. They do work well, but that comes at around £12.50 for 55g.
Being a cream deodorant, they can also suffer in the heat and melt slightly, making them tricky to apply. This isn't a problem, though, and we've got around that by using a wooden lolly stick as an applicator!
Where To Buy
You can purchase deodorants from the Natural Deodorant Company on their website; they have a range of scents to choose from.
Bare Bar
A natural alternative to traditional antiperspirants, this Earth Conscious Bare Bar Natural Deodorant uses Fairtrade organic coconut oil and shea butter for a smooth formula that melts easily into the skin and deters odours and toxins naturally.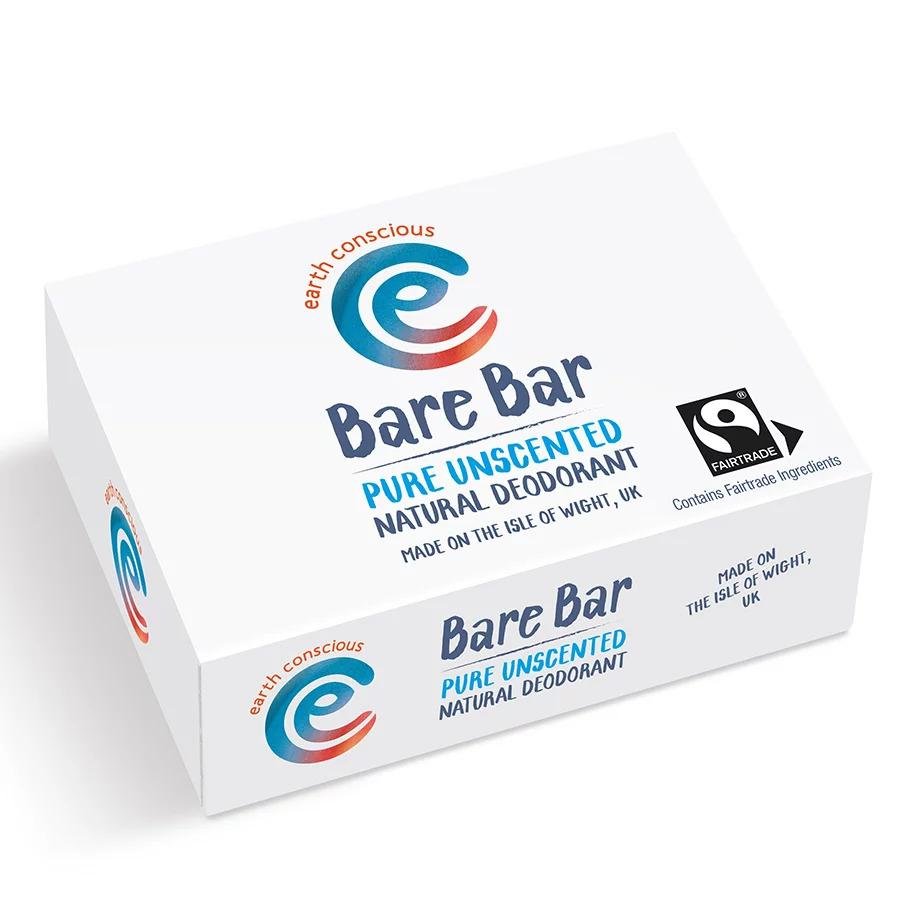 This deodorant is healthy for adults and teenagers, leaving you feeling fresh all day and comes in a range of scents, including unscented.
Bare bars are entirely suitable for vegans and vegetarians.
What We Love
We love the packaging and the form factor. Having a deodorant in bar form is versatile, especially for travel. We also love that they do some gender-neutral scents and more feminine and masculine scents individually. The scent-free version is a perfect alternative if scent isn't your thing.
What Could Be Better
While the bar is excellent, 90g was a bit on the small side. The bar can also be tricky to use as there's nothing to "grab onto" as you're using it.
Where To Buy
We buy ours from Ethical Superstore, and at the time of writing, the price was £9 per bar.
Wild Deodorant
Wild are well known in the eco-space and have been really popular for many years. They claim to have a specific formula that is tough on odour but gentle on armpits.
What We Love
We love the plastic-free refill options for Wild and the fact that you can choose your case, to begin with, going with whatever colour choice suits your personality!
There is also a wide range of scents available too!
Niki also loves that they plant a tree for every purchase. That's fab!
What Could Be Better
Many people are raving about Wild deodorants, and there is a good reason for it, but the one we tried came last on our list.
To be clear, Wild has reached the top five because it works ok, much better than some of the options that didn't make it onto this list, but Scrubber and others easily outperformed it.
Where To Buy
Wild deodorants are available from the Wild website, where you can choose your case and set up a subscription to ensure you regularly get a timely refill delivery that suits you.
The Best Ingredients For Natural Deodorants
Deodorants are an essential part of our daily hygiene routine. They help us feel fresh and smell good throughout the day. However, many commercial deodorants contain harmful chemicals that can be absorbed into the skin.
There are several natural deodorants that actually work on the market today.
These products usually contain baking soda (bicarbonate of soda/sodium bicarbonate), coconut oil, and essential oils.
Baking soda is a natural absorbent that helps to control sweat and odour.
Coconut oil has antimicrobial properties that help to keep the underarm area clean and free from bacteria.
Arrowroot powder is used to absorb sweat. Some recipes will replace arrowroot with corn flour (corn starch), but we strongly advise against this.
Essential oils provide a pleasant scent and can also help to reduce sweating.
Magnesium oxide is sometimes added to natural deodorants (we add it to our recipe) to help neutralise the bicarbonate of soda for people who are sensitive.
When choosing a natural deodorant, finding one with ingredients that work well for your body chemistry is crucial.
Making DIY Natural Deodorants That Actually Work
Here at the Back To The Good Life Homestead, Niki has been using a homemade deodorant recipe for several years, and, despite loving Scrubber's deodorant, it's still the best recipe she has ever used!
Check out this video and grab the recipe below!
This deodorant makes a small jar's worth and can be easily doubled or tripled to cover more people. It is a creamy oil-based deodorant and has a habit of melting in the summer heat.
Niki usually combats this by using cocoa butter or beeswax (you could substitute this for soy wax if you are vegan) to solidify it a bit more during the summer.
Here's our natural deodorant recipe:
Basic Recipe Ingredients: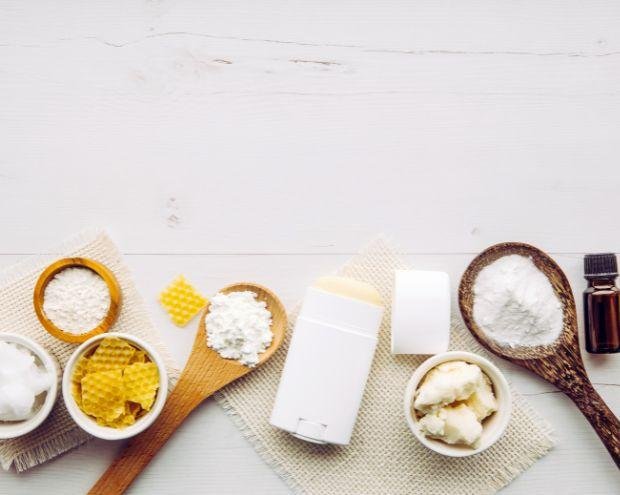 2 tablespoons bicarbonate of soda
2 tablespoons magnesium oxide powder (optional)
2 tablespoons arrowroot powder
3.5 tablespoons softened organic, virgin coconut oil
3 drops of citrus essential oil (we use lime, but any citrus will work)
Add extra shea butter/cocoa butter/beeswax/soy wax for a more solid version -amounts will depend on your climate.
Essential oils options (mostly for scent)
3 drops sage oil (do not use if you are pregnant or trying to concieve)
3 drops rosemary
3 drops lavender
3 drops tea tree
3 drops neem
The essential oils aren't required (except the citrus oil, it doesn't seem to work as well without citrus oil).
Method:
Pop the oils, butters, and waxes into a microwavable bowl and melt it (either in the microwave or in a bain-marie/water bath).
Sieve in the powder ingredients and stir.
Add in the essential oils and stir.
Transfer to your jar.
Use a pea-sized amount once a day (a lolly stick makes a great applicator and stirrer when it melts a bit in summer).
Note: As with all food preservation, warm ingredients need warm jars, and cold ingredients require cold jars. If your deodorant is still warm from melting the oils, waxes, and butters together, warm the jar it is going into so as not to crack it. If you're using a plastic or metal pot, this isn't necessary.
Essential Oil Usage
You may wonder if there's a particular reason for using essential oils? Here's a quick rundown:
Sage Oil – The phenolic content of sage essential oil has strong antiperspirant properties. Even on the first day you use it, you may not smell a difference. If the smell of your deodorant is not to your liking, incorporate sage tea into your daily routine to enhance antiperspirant properties from the inside out.
Rosemary Oil – Rosemary oil has stimulating and anti-inflammatory qualities. It also has antiseptic and healing qualities (for us underarm shavers).
Lavender Oil – As an antiperspirant, lavender has very little effect, but it does spread a pleasant smell. Plus, lavender is gentle on the epidermis even when undiluted, and has a pleasant and relaxing aroma.
Tea Tree Oil – Tea tree oil functions well as a deodoriser, as it is antibacterial, anti-inflammatory, and anti-fungal. It also does a great job of healing your skin.
Neem Oil – Neem neutralizes an odor and stops the growth of potential threats on the skin. It also has an antibacterial effect that can help eliminate the under-eye circles caused by shaving. Most people don't love the smell of Neem though.
Citrus Oils – Most citrus oils are antibacterial, deodorising, and have a wonderful scent to mix into your deodorant. Lemon can also help with your dark circles.
Sandalwood – Sandalwood helps to soothe inflammation, sore throats, and underarm blemishes in addition to salicylic acids. Sandalwood also has astringent, antiseptic, and anti-inflammatory properties.
The Smelly Fortnight
You should give any natural deodorant 2 weeks of usage. These are the smelly 2 weeks.
For most people, their bodies need to get used to a deodorant that lets you sweat; you're likely to sweat a lot more in the first 2 weeks (think of it like a detox).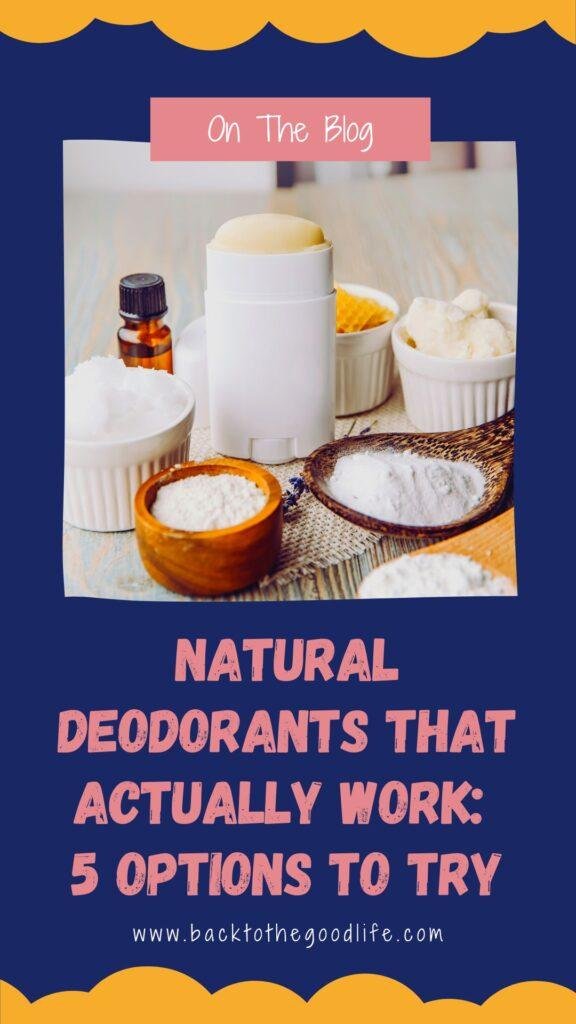 You're also likely to smell a bit more during this time too. It's your body adjusting. Once it's over (and for most people it's a lot less than 2 weeks, more like 3-4 days), your body adjusts, and you'll sweat less and not smell
Notes to be aware of:
Sage in large quantities isn't safe for women who are in early pregnancy or trying to conceive.
Don't use corn flour/starch as some recipes will say (it leads to yeast infections) arrowroot is 100% the way to go
We add the magnesium oxide powder (we get ours on eBay) because it helps neutralise the bicarb. A lot of people with sensitive skin will find their skin will react to bicarb when used like this. It's necessary because of its job, but the magnesium oxide will help neutralise it on your skin and stop the irritation while still letting it do its job.
You may have to sieve your magnesium oxide, some powders get gritty of they get damp.
Back To The Good Life is a participant in the Amazon Services LLC Associates Program, an affiliate advertising program designed to provide a means for sites to earn advertising fees by advertising and linking to Amazon.com. We also participate in other affiliate programs which compensate us for referring traffic.