Empowering Your Homestead: Choosing the Right Livestock
Just a heads up, this post contains some affiliate links. That means that we earn a small commission if you buy the product at no extra cost to you. That allows us to continue to research and share interesting articles with you. :)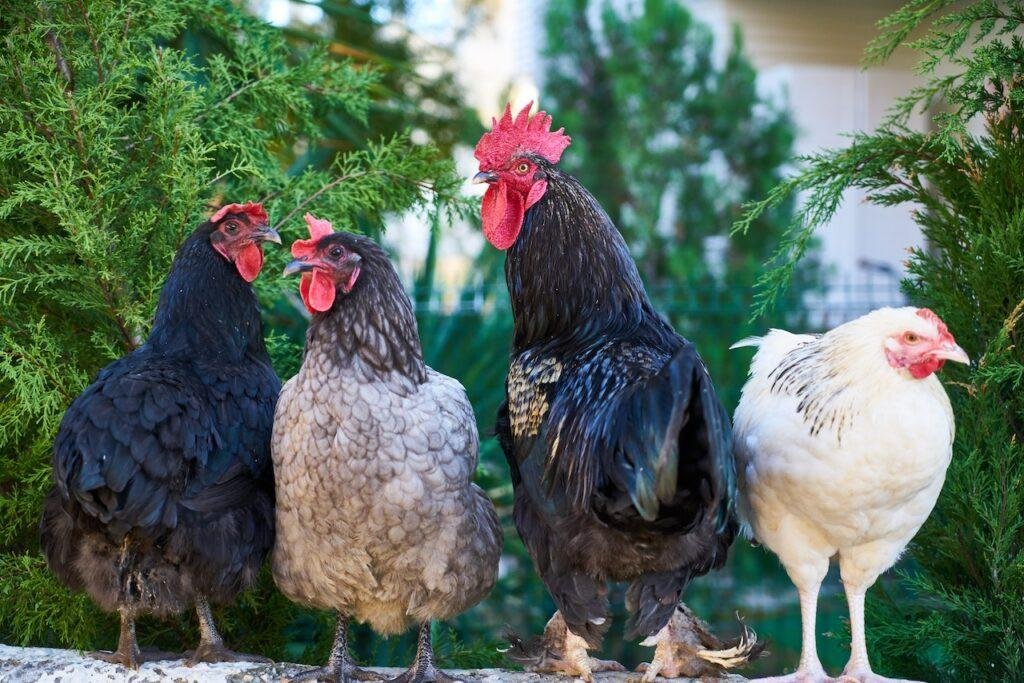 Ah, the joys of homesteading! There's nothing quite like the feeling of being in sync with the land, growing your own food, and yes, raising your own livestock, but let's not get ahead of ourselves; choosing the right livestock is a decision that can make or break your sustainable homestead. It's not just about what animals are cute or easy to manage; it's about aligning your choices with sustainable practices and long-term goals.
I remember when my husband and I first started our homesteading journey. We were so eager to get chickens that we didn't consider other options like goats or ducks. Fast forward a few years, and we are wondering if ducks would be a better fit for our wet climate?
So, what should you consider when choosing the right livestock for your sustainable homestead? This article aims to guide you through the maze of options, focusing on factors that are particularly relevant for those of us in the UK. Trust me, you'll want to read on.
Understanding Livestock Sustainability
Sustainability—a word that's become a bit of a buzzword lately, hasn't it? When it comes to choosing the right livestock, sustainability isn't just a trendy term; it's a necessity. Sustainable livestock production is all about raising animals in a way that's ethical, environmentally friendly, and economically viable. It's a holistic approach that takes into account animal welfare, land management, and even community impact.
You see, it's not just about the here and now. It's about ensuring that our farming practices don't deplete resources or harm the environment for future generations. I recall a neighbour who switched from conventional to sustainable livestock farming. The transformation was incredible! Not only did the health of his animals improve, but he also saw a marked increase in soil quality and biodiversity on his land. It was a win-win situation for everyone involved.
In the UK, this is particularly crucial given our diverse climates and ecosystems. From the rolling hills of the Cotswolds to the rugged landscapes of Scotland, each region has its own set of challenges and opportunities for sustainable livestock farming. And let's not forget the legal aspects; the UK has some of the most stringent animal welfare laws, which align well with sustainable practises.
So, what does this mean for you? Understanding the ins and outs of livestock sustainability will help you make informed decisions, ensuring that your homestead thrives for years to come.
Product Recommendation: The Smallholder's Handbook
This comprehensive manual covers all aspects of starting and managing your smallholding. Suzie's practical insights on animal husbandry, including poultry like chickens, turkeys, ducks, and geese, and larger livestock such as pigs, goats, sheep, cows, and even bees, are invaluable.
In The Smallholder's Handbook, she emphasises the importance of a diverse range of animals to optimise your resources, and her advice on breed selection, care, and well-being is top-notch. Plus, she delves into international legislation, ensuring you're well-informed every step of the way. It's been my trusted companion in this rewarding journey towards self-sufficiency and sustainability.
Factors to Consider When Choosing The Right Livestock
Alright, let's get down to the nitty-gritty. Choosing the right livestock involves a lot more than picking the animals you find most adorable—although, let's be honest, that's a tempting way to go about it! There are several key factors to consider, each of which plays a crucial role in the sustainability and success of your homestead.
First up is Climate Adaptability. The UK's weather can be a bit of a mixed bag, can't it? From the mild climates of Cornwall to the harsh winters in the Scottish Highlands, your livestock needs to be well-suited to your specific region. For instance, certain breeds of sheep are better adapted to wet climates, while others prefer dry conditions.
Next, we have Feed Requirements. Sustainable livestock farming often involves using locally sourced or home-grown feed. It's not just cost-effective but also reduces your carbon footprint. I know od someone who has decided to grow our own alfalfa; not only has it cut down our feed costs, but the animals absolutely love it!
Animal Welfare is another biggie. Are the animals easy to care for? Do they require specialised veterinary care? These are questions you'll need to answer. In the UK, animal welfare standards are quite high, so make sure you're up to date with the latest guidelines and practices.
Last but not least, consider Economic Viability. While it's great to dream big, you've got to be realistic about the costs involved. From initial investment to ongoing maintenance, make sure the numbers add up.
In a nutshell, the key to choosing the right livestock lies in balancing these factors. It's a bit like a jigsaw puzzle; all the pieces must fit together to create a sustainable picture.
Popular Livestock Options in the UK
Now that we've covered the basics, let's talk about the stars of the show—the animals themselves! The UK offers a diverse range of livestock options, each with its own set of pros and cons. Whether you're nestled in the Welsh valleys or perched on the English moors, there's likely a livestock option that's perfect for your homestead.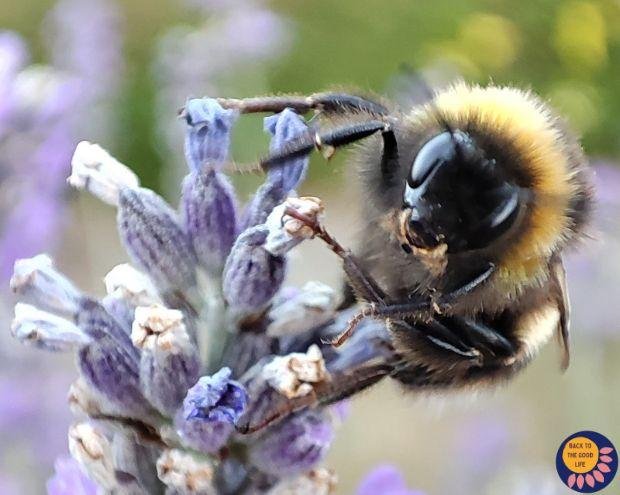 Chickens: Ah, the gateway animal for many a homesteader! Chickens are relatively easy to care for and provide both eggs and meat. Plus, they're great for pest control. Just remember, not all breeds are created equal. Choosing the right livestock means understanding that some are more suited to the UK's variable climate than others, and some are better for eggs,meat or as a dual purpose bird.
Sheep: Particularly popular in the rolling hills of places like Yorkshire and Scotland, sheep offer wool, meat, and even milk. Breeds like the Scottish Blackface are hardy and well-suited to the UK's diverse climates.
Goats: If you've got a bit of land that's hard to manage, goats might be your answer. They're excellent for clearing rough terrain and can provide milk, meat, and fibre. I'll never forget the time we brought home our first pair of goats; they transformed a bramble-infested patch into a grazing paradise in no time!
Pigs: While they require a bit more space and care, pigs are a valuable addition to any sustainable homestead. They're excellent for turning over soil and can provide a substantial amount of meat.
Cows: If you've got the space and resources, cows can offer a lot—milk, meat, and even labour if you opt for draught breeds. However, they're a significant investment and not for the faint-hearted.
Ducks and Geese: Often overlooked, these waterfowl are excellent for pest control and can also provide eggs and meat. Plus, they're well-suited to the UK's often wet climate.
Bees: While not 'livestock' in the traditional sense, bees are a fantastic addition for pollination and honey production. Plus, they require minimal space, which is an important consideration when choosing the right livestock to get.
Choosing the right livestock is a deeply personal decision, influenced by your land, resources, and homesteading goals. But remember, it's not set in stone. The beauty of homesteading is its flexibility; you can always adapt and evolve as you learn more about what works best for you and your land.
Sustainable Livestock Practices
Alright, let's shift gears a bit and talk about regenerative farming! Choosing the right livestock means understanding the practices that can make your livestock farming truly sustainable. You see, it's not just about the animals you choose; it's also about how you manage them.
Rotational Grazing: This is a game-changer, folks. By moving your livestock between different pastures, you can prevent overgrazing and soil erosion. It's a win-win for both the land and the animals. I remember when we first implemented this, the improvement in soil quality was almost immediate!
Integrated Farming: This involves combining crops and livestock in a mutually beneficial system. For example, your chickens can roam in fields where they can eat pests, and their droppings serve as natural fertilisers.
Regenerative Agriculture: This goes beyond sustainability; it aims to improve the land you're using. Practices include planting cover crops and reducing chemical inputs. It's all about creating a self-sustaining cycle where the land and livestock benefit each other.
Local Feed Sources: Using locally sourced or home-grown feed reduces your carbon footprint and supports local farmers. It's a small step that makes a big difference.
In essence, choosing the right livestock involves learning about sustainable livestock practices and creating a harmonious relationship between the land and the animals. It's about respecting the natural ecosystem while meeting your homesteading needs.
Advantages and Disadvantages of Sustainable Livestock Production
Let's be real for a moment; as wonderful as sustainable livestock farming is, it's not all sunshine and rainbows. Like anything in life, it comes with its own set of pros and cons that will inform your decisions when choosing the right livestock for your needs and situation.
Advantages:
Animal Welfare: Sustainable practices often align with higher welfare standards. Happier animals usually mean better quality produce, be it milk, meat, or eggs.
Environmental Impact: Lower carbon footprint, better soil health, and increased biodiversity are just a few of the environmental benefits.
Community and Economy: By sourcing feed and other supplies locally, you're supporting your local community and economy.
Disadvantages:
Initial Costs: Transitioning to sustainable practices can be pricey upfront. Whether it's fencing for rotational grazing or investing in hardier breeds, the initial outlay can be significant.
Time and Effort: Sustainable livestock farming is hands-on and can be time-consuming, especially if you're new to it.
In the grand scheme of things, the advantages of choosing the right livestock for sustainability far outweigh the disadvantages. The key is to start small and scale up as you become more comfortable and experienced.
Sustainable Livestock Practices in The UK vs. US vs. Australia vs. New Zealand
Let's take a little jaunt around the world, shall we? Sustainable livestock practices aren't exclusive to the UK; there's a lot we can learn from how other countries approach this when their homesteaders and smallholders look into choosing the right livestock.
United Kingdom: In the UK, we're fortunate to have stringent animal welfare laws and a variety of climates that can support diverse livestock options. The focus here is often on small-scale, diversified farms that align with sustainable and organic principles.
United States: The US is a mixed bag. While there are fantastic examples of regenerative agriculture, it's also home to large-scale industrial farms. However, the rise of farmer's markets and CSA programs shows a growing interest in sustainable local produce.
Australia: Known for its vast landscapes, Australia has been a pioneer in rotational grazing techniques. They've also made significant strides in drought-resistant livestock breeds, something worth considering given the UK's increasingly unpredictable weather.
New Zealand: Ah, the Kiwis! They've been leaders in integrating technology with sustainability. From advanced soil testing to livestock tracking systems, there's a focus on using data to improve practices.
Each country has unique challenges and solutions, but the common thread in choosing the right livestock for each country is moving towards more sustainable, ethical livestock farming. It's a global effort, and by taking cues from these countries, we can continually refine our own practices.
Legal Considerations in the UK
Navigating the legal landscape of livestock farming in the UK can feel like a bit of a minefield, especially if you're new to it, but fear not, it's not as daunting as it seems! Getting th right information when choosing the right livestock for your property is crucial for ensuring the welfare of your animals and the sustainability of your homestead.
Animal Welfare Act: This is the big one. The UK has stringent laws around animal welfare, and you'll need to familiarise yourself with the requirements under this act. It covers everything from proper housing and feeding to necessary veterinary care.
Movement and Identification: Before you even bring your livestock home, you'll need to register them and possibly even microchip them, depending on the species. This is crucial for traceability and disease control.
Land Use and Zoning: Believe it or not, you can't just set up a pigsty anywhere you fancy. You'll need to check local zoning laws to ensure that you're allowed to keep livestock on your property.
Biosecurity: This involves measures to prevent the spread of diseases among livestock and from livestock to humans. It's not just good practice; it's often legally required.
Waste Management: Ah, the less glamorous side of farming—manure. Proper waste management is not only essential for the health of your land but also often mandated by law.
Resources for Sustainable Livestock Management
Knowledge is power, especially when it comes to sustainable livestock management. Thankfully, there's a wealth of resources available to help you on your journey. From books and courses to organisations and online communities, you're never alone in this endeavour.
Books: There are countless books on the subject, ranging from beginner guides to advanced textbooks.
Online Courses: If you're more of a digital learner, there are plenty of online courses that delve into the intricacies of sustainable livestock farming. Many of these are tailored to UK regulations and climates.
Organisations: Groups like the Soil Association and the Rare Breeds Survival Trust offer invaluable support and resources. They often run workshops and events where you can connect with like-minded individuals.
Forums and Social Media: Don't underestimate the power of community. Online forums and social media groups can be a goldmine of information and support. I've found answers to some of my most pressing questions just by scrolling through these platforms.
Local Farmers: Last but not least, your local farming community can be a fantastic resource. There's nothing like hands-on experience and local wisdom to guide you.
Conclusion and Next Steps
Well, there you have it, folks—a comprehensive guide to choosing the right livestock for your sustainable homestead in the UK. From understanding the principles of sustainability to navigating the legal maze, we've covered a lot of ground. But remember, this is just the beginning. The journey to a sustainable, self-sufficient lifestyle is a continuous one, filled with learning, adaptation, and yes, a few bumps along the way.
If there's one thing I'd like you to take away from this article, it's this: don't rush into decisions. Take your time to research, plan, and consult with experts and your local community. Your future self, your land, and your animals will thank you for it.
So, what's next? Start small, perhaps with a few chickens or ducks, and gradually expand as you gain more experience and confidence. And don't forget to keep learning; the resources mentioned earlier are a great place to start.
Back To The Good Life is a participant in the Amazon Services LLC Associates Program, an affiliate advertising program designed to provide a means for sites to earn advertising fees by advertising and linking to Amazon.com. We also participate in other affiliate programs which compensate us for referring traffic.