Food Preservation Safety: Your Path to a Healthier, Sustainable Lifestyle
Just a heads up, this post contains some affiliate links. That means that we earn a small commission if you buy the product at no extra cost to you. That allows us to continue to research and share interesting articles with you. :)
I remember my first attempt at canning tomato sauce (ketchup) like it was yesterday. I was so excited to embark on this new adventure of self-sufficiency and sustainability, but, truth be told, I was also a little bit nervous.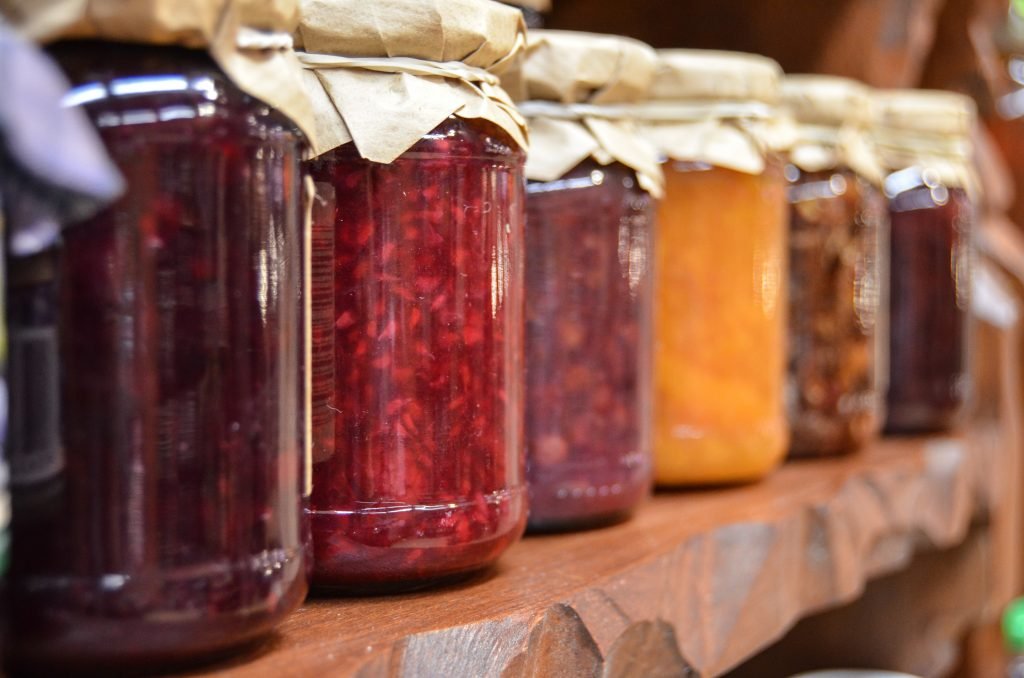 The last thing I wanted was to make my family sick with improperly preserved food.
Since then, I've learned a lot about food preservation safety, and I'm here to share my knowledge with my fellow Good Lifers.
Food preservation safety is a crucial aspect of living a wholesome, eco-friendly, and self-reliant lifestyle. When done correctly, preserving food allows us to minimise waste, support local farmers, and provide our families with nutritious meals year-round.
In this article, we'll cover essential tips to keep your family safe while preserving food. From choosing the right preservation method to proper hygiene and storage techniques, we've got you covered.
So, let's dive into the world of food preservation safety and make sure you're equipped with the knowledge to protect your loved ones while enjoying the fruits (and veggies) of your labour!
Choosing the Right Preservation Method
Before we jump into the nitty-gritty of food preservation safety, it's essential to understand the different methods available to us. Each method has its pros and cons, and understanding them will help you choose the most suitable one for your needs.
Here's a brief overview of the most common food preservation methods:
Canning
Canning is a popular method that involves placing food in jars and heating them to a specific temperature to kill bacteria and other harmful microorganisms. This process also creates a vacuum seal, keeping air and potential contaminants out.
Canning is suitable for preserving fruits, vegetables, meats, and fish.
Freezing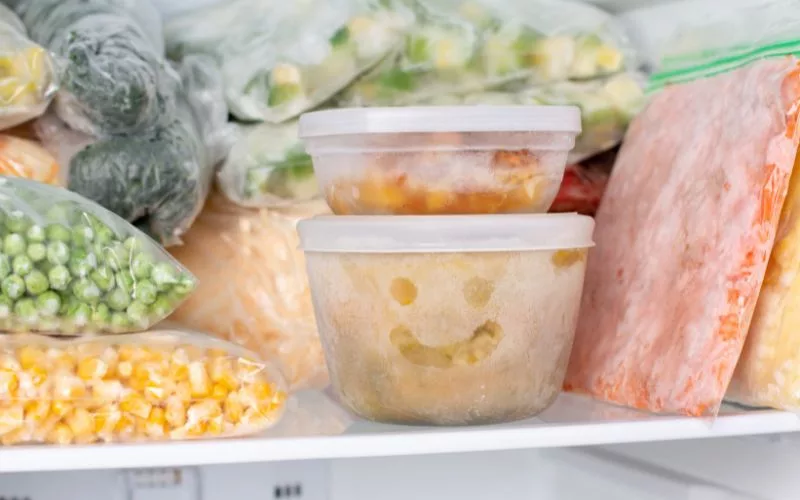 Freezing is one of the simplest and most convenient food preservation methods. You can keep the taste, texture, and nutrients of different foods by quickly lowering the temperature.
Freezing needs a lot of storage space and a reliable source of energy to keep the freezer's temperature stable. While freezing is one of the easiest food preservation methods to master, especially in terms of food preservation safety, it's important to remember that you cannot re-freeze raw meats and fish, and foods that spend a long time in the freezer may suffer from freezer burn. Freezer burn isn't dangerous, but it's certainly not nice and can spoil food.
Dehydrating
Dehydration involves removing moisture from food to prevent bacterial growth and spoilage. This method is ideal for fruits, vegetables, and herbs, as well as for making jerky from meat. From a food preservation safety perspective, dehydrating is very safe and easy to do.
Dehydrated foods are lightweight and have a long shelf life, making them perfect for backpacking trips or emergency food supplies.
Fermenting
Fermentation is a natural preservation process that uses beneficial bacteria to break down sugars and produce acids that help preserve the food. In terms of food preservation safety, fermenting is very easy to get right.
Fermented foods like sauerkraut, kimchi, and yoghurt are not only tasty but also rich in probiotics that support gut health.
Pickling
When you pickle food, you put it in a vinegar solution. This makes the environment acidic, which stops harmful microorganisms from growing. As long as your pickles are packaged properly, this preservation method is simple to achieve in terms of food preservation safety.
Pickled foods like cucumbers, beets, and onions have a tangy flavour and can last for several months when stored correctly.
Factors to Consider When Choosing a Preservation Method
When deciding which food preservation method to use, consider the following factors:
Food type: Some methods work better for specific foods. For example, canning is excellent for preserving high-acid fruits, while freezing is more suitable for preserving delicate herbs.
Storage space: Consider how much space you have available for storing preserved foods. Canned and pickled foods can be stored at room temperature, while frozen foods require freezer space.
Shelf life: Different preservation methods offer varying shelf lives. Dehydrated and canned foods tend to last longer than frozen or pickled items.
Nutrient retention: Each preservation method impacts the nutritional value of the food. For example, canning can cause some loss of vitamins, while freezing preserves nutrients more effectively.
The Complete Book of Home Preserving by Judi Kingry, Lauren Devine, and Sarah Page
For those looking to dive deeper into the world of food preservation safety, we highly recommend The Complete Book of Home Preserving. This comprehensive resource covers all the essential techniques, along with detailed instructions and safety tips to help you make the most out of your homegrown produce.
Proper Hygiene and Sanitation
Importance of Maintaining Cleanliness
Proper hygiene and sanitation are crucial when preserving food to prevent the growth of harmful bacteria, mould, and other contaminants. By following a few simple practices, you can ensure that your preserved foods remain safe and delicious for your family to enjoy.
Washing Hands and Surfaces
Always wash your hands thoroughly with soap and warm water before handling food or equipment. This simple step can make it much less likely that you'll get harmful bacteria on your food.
In addition, clean all surfaces and utensils that will come into contact with the food. Use hot, soapy water to wash cutting boards, knives, and other tools, and rinse them well before use.
Sterilising Jars and Containers
Sterilising jars and containers is a critical step when canning or pickling. Boil the jars and lids for at least 10 minutes to kill any bacteria or mould spores. Alternatively, you can use a dishwasher with a high-temperature setting to achieve the same result.
Cleaning Fruits and Vegetables
Before preserving, wash fruits and vegetables thoroughly under running water to remove dirt, bacteria, and pesticide residues. For hard-skinned produce, use a soft brush to scrub the surface gently.
Avoid using soap, detergent, or bleach, as these can leave residues that affect the taste and safety of the preserved food.
Product Suggestion: Veggi Wash & Fruit-Too Ready to Use Spray
If you're looking for an extra layer of protection when cleaning your produce, we recommend trying an eco-friendly fruit and vegetable wash like Veggi Wash & Fruit-Too Ready to Use Spray.
This natural, biodegradable solution effectively removes dirt, wax, and pesticide residues without leaving any harmful chemicals behind. Simply spray the solution onto your produce, rub gently, and rinse with water for clean, safe fruits and vegetables.
Safe Canning Practices
Importance of Using the Right Equipment
Canning is a popular and effective food preservation method, but it's essential to use the right equipment and follow safety guidelines to ensure the best food preservation safety standards.
Pressure Canning
Pressure canning is used for preserving low-acid foods like vegetables, meats, and poultry. This method uses a specialised pressure canner to achieve the high temperatures needed to kill harmful bacteria, such as Clostridium botulinum, which can cause botulism.
It's essential to use a pressure canner and follow the manufacturer's instructions to ensure the safety of your canned goods. Pressure canning is more popular in the USA than in the UK, and there is a food preservation safety case to be made for pressure canning over traditional Open Kettle or Steam Canning.
Water Bath Canning
Water bath canning is suitable for high-acid foods like fruits, jams, and pickles. This method involves immersing filled jars in boiling water for a specific amount of time to create an airtight seal.
Always follow the recommended processing times and temperatures for the food you are preserving to ensure adherence to food preservation safety guidelines.
Steam Canning (aka Open Kettle Canning)
Steam canning is another method used for preserving high-acid foods. It utilises steam to heat the jars, creating a vacuum seal. This method is faster than water bath canning but has limited applications.
This method involves getting your preserve (usually jams, jellies, fruit butters, and chutneys) hot and sterilising your jars and lids. The hot preserve is poured into sterilised jars, and the lids are put on tightly (sometimes with a wax disc on top of the preserve). As the jars and preserves cool, the seal is created.
This canning method is the most traditional canning method used in the UK and is the traditional canning method for a variety of preserves.
There is some food preservation safety controversy over this canning method due to the failure rate of the seals. Be sure to follow the guidelines and recommendations specific to steam canning to ensure food safety.
Following Tested Recipes and Guidelines
When canning, it's usually best to use tested recipes and follow established guidelines from reputable sources like the National Center for Home Food Preservation or the USDA.
If you're from the UK, the WI (Women's Institute) has some great recipes and guidelines for Open Kettle or Steam canning
These resources provide accurate processing times, temperatures, and techniques to ensure the safety and quality of your canned goods.
Product Suggestion: Supa Ant Canning Supplies Starter Kit
If you're new to canning and looking for an easy way to get started, we recommend the Canning Supplies Starter Kit by Supa Ant.
This all-in-one set includes a water bath canner, jar lifters, a measuring ladle, a set of measuring cups, a funnel, and a few other bits that can help the first-time canner. All you need to source are the jars and lids. It's the perfect way to embark on your canning journey with confidence.
Food Preservation Safety: Proper Storage Techniques
Importance of Storing Preserved Foods Correctly
Once you've preserved your food, proper storage is essential to maintaining its safety and quality. By following these storage techniques, you can ensure that your preserved foods remain delicious and safe for your family to enjoy.
Temperature and Humidity Control
Different preservation methods require specific storage conditions. For canned and pickled goods, store them in a cool, dark place with temperatures between 50-70°F (10-21°C) and a humidity level of 60-70%.
Freezing requires a consistent temperature of 0°F (-18°C) or below to keep your food safe and maintain its quality. Dehydrated foods should be stored in a cool, dry environment, away from direct sunlight.
Labelling and Dating Preserved Foods
Labelling and dating your preserved foods can help you track their shelf life and prevent spoilage. Use a waterproof marker or adhesive labels to note the contents and the date of preservation.
This practice helps you rotate your stock and consume your preserved goods before they expire.
Regularly Checking for Spoilage
Inspect your preserved foods regularly for any signs of spoilage, such as bulging lids, leaking jars, mould, or off-odours. If you suspect that a preserved food item has spoiled, do not consume it. Dispose of the contents safely and sanitise the container before reusing it.
Conclusion
To wrap things up, prioritising food preservation safety is a key component of embracing a sustainable, self-reliant, and eco-conscious lifestyle.
By following the important tips in this article, you can keep your family safe while taking advantage of the many benefits of preserving food at home. Don't forget how important it is to choose the right method of preservation, keep strict hygiene standards, and store things the right way.
FAQs
What is the best method for preserving food for the longest time?
In terms of food preservation safety and longevity, dehydrating and canning typically offer the longest shelf life. However, the best method for preserving food depends on the type of food and the desired outcome in terms of taste, texture, and nutrient retention.
How can I tell if home-preserved food has gone bad?
Signs of spoilage include bulging lids, leaking jars, mould, off-odours, or changes in colour or texture. When in doubt, it's better to err on the side of caution and dispose of the suspect item.
Are there any natural preservatives that can be used for food preservation?
Yes, some natural preservatives include salt, sugar, vinegar, and lemon juice. These substances can inhibit bacterial growth and extend the shelf life of preserved foods.
Is it safe to reuse jars and lids for canning?
Glass jars can be reused for canning if they are free of cracks or chips. However, it's essential to use new lids each time you can to ensure a proper seal and prevent spoilage.
Back To The Good Life is a participant in the Amazon Services LLC Associates Program, an affiliate advertising program designed to provide a means for sites to earn advertising fees by advertising and linking to Amazon.com. We also participate in other affiliate programs which compensate us for referring traffic.